Loren Edward Cates
Thursday, January 3, 2002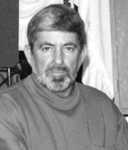 Loren Edward Cates of Marked Tree died January 1, 2002 at St. Bernard's Regional Medical Center, Jonesboro. He was born September 8, 1940 in Etowah, and he was 61. He was a member of First United Methodist Church.
He is survived by his wife Danette of the home; three sons, Eddy Cates of Marked Tree, Ronald Cates of Rogers, Donald Cates of Rogers; one stepdaughter, Laurie Ellis of Whitton; two stepsons, Jason Cantwell of Brookland, and Greg Cantwell of Benton; his mother Lourene Cates of Marion; two sisters, Kay Griffin of Marion and Barbara Sharpe of Morehead, NC.; and eleven grandchildren.
Funeral service is scheduled for 2 p.m. Friday, January 4, 2002 at First United Church in Marked Tree with Rev. Bob Hager officiating and burial in Marked Tree Cemetery. Murphy Funeral Home, Marked Tree has charge of services.
Pallbearers are Dickie East, Robbie Bankston, Jerry Teague, Dale Wright, Dub Johnson, Danny Moore, Jr., Terry Joe Branch and Roger Paul Williams.
Honorary pallbearers are Rickey Teague, Donald Ray Ford, John Shinall, Barry Cooper, Mack Rhoads and Rickey Ellis.