Holiman accepts scholarship
Thursday, June 6, 2002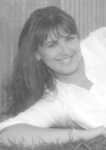 Lindsay Lee Holiman, a senior at East Poinsett County High School in Lepanto, has accepted the Hammons Scholarship from the Arkansas Baptist Foundation to attend East Arkansas Community College in Forrest City.
The Hammons family takes special consideration in awarding a select few the opportunity to secure a good Christian education. Their attention is directed to those young people who are active Southern Baptist students from east Arkansas and west Tennessee.
Lindsay will receive her basics in E.A.C.C. before transferring to Baptist College of Health Sciences in Memphis where she plans to major in Sonography.
Her parents are Mark and Kaye Guin Holiman of Lepanto. The family are members of the First Baptist Church in Lepanto.