Rennicke seeks State Representative seat
Wednesday, January 18, 2006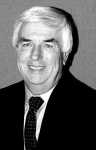 Joe Rennicke, 56, of Weiner is the third person to announce his intentions to seek the State Representative seat now held by Wayne Nichols of Marked Tree.
Rennicke, a native of Weiner, is co-owner of RB Farms and Duckwater Farms, Inc. and farms with his brother Ken in Poinsett, Jackson and Cross Counties.
A 1972 graduate of Arkansas State University in Jonesboro with a Bachelor of Science General Agriculture degree, Rennicke has been very active and held a number of leadership posts in local, state and national agricultural organizations. His association with these organizations have also given Rennicke the opportunity to travel abroad on a number of international trade missions promoting U.S. rice and agriculture.
Those international trips include Japan, Cuba, Mexico, Honduras and Costa Rico.
It is this broad range of experience and leadership skills gained from these various organizations that Rennicke believes has prepared him to be able to benefit the district and state if elected to the post.
"Working with these organizations and various committees teaches you to develop group relationships that is important in the decision making process," said Rennicke. Networking with others while establishing credibility and earning respect are skills that help make a good legislator explained Rennicke.
As far as key issues, school funding and consolidation is one of those issues that will be in the forefront of every legislative session said Rennicke. He said the issue needs to be dealt with fairly and economically. "I hope to keep the issue at the local level as much as possible so that local input can be put into the decision making process," he said. Rennicke said he offers an invitation from any school administrator, teacher or patron to discuss the issue with him.
Water conservation and management of our underwater supply is certainly an important issue, especially in northeast Arkansas as well as the state said Rennicke. This is an area that agriculture, industry and municipalities need to partner and work together he said. Water is important both economically and for humanitarian needs ne added.
The relationship between the state sales tax and property tax is certainly an important issue for the legislature. Rennicke said Arkansas' sales tax is already one of the highest. There are also some important exemptions for agriculture and industry that are important to the state for economic growth and stability he said. "We need to fund those services that are necessary, but keep taxes as low as possible," he added.
Rennicke also added that he would like to commend Wayne Nichols for the job he did as State Representaive.
Rennicke is married to the former Judy White. They have two daughters. Brandy Rennicke Carroll and her husband, Tim, who live in Maumelle. Jennifer Rennicke Simmons and her husband, Cory, who live in Farmington.
Some of Rennicke's agriculture leadership and involvement include:
USA Rice Federation where he served on the Board of Directors and vice-president and the Government Affairs Committee, Chairman of the Waterfowl Habitat committee, chairman of the Audit committee and Executive Committee.
USA Rice Council to include president and the Board of Directors. Also the Executive committee, Domestic Promotion Committee and Foreign Market Development Committee.
The USA Rice Research Board, USA Rice Foundation and US Rice Producers Group.
Riceland Foods Board of Directors and various committees.
The Arkansas Rice Research and Promotion Board where he currently serves as president. His appointment covers the span of three governors to include Bill Clinton, Jim Guy Tucker and Mike Huckabee.
President of the Arkansas Rice Council Board of Directors, President of Poinsett County Farm bureau and Weiner Grain Dryer Board President.
Rennicke faces former Poinsett County Judge Bill Craft and former Sheriff Jimmy Carter in the May Democratic Primary.