TRNC celebrates National Nursing Home Week
Tuesday, May 20, 2008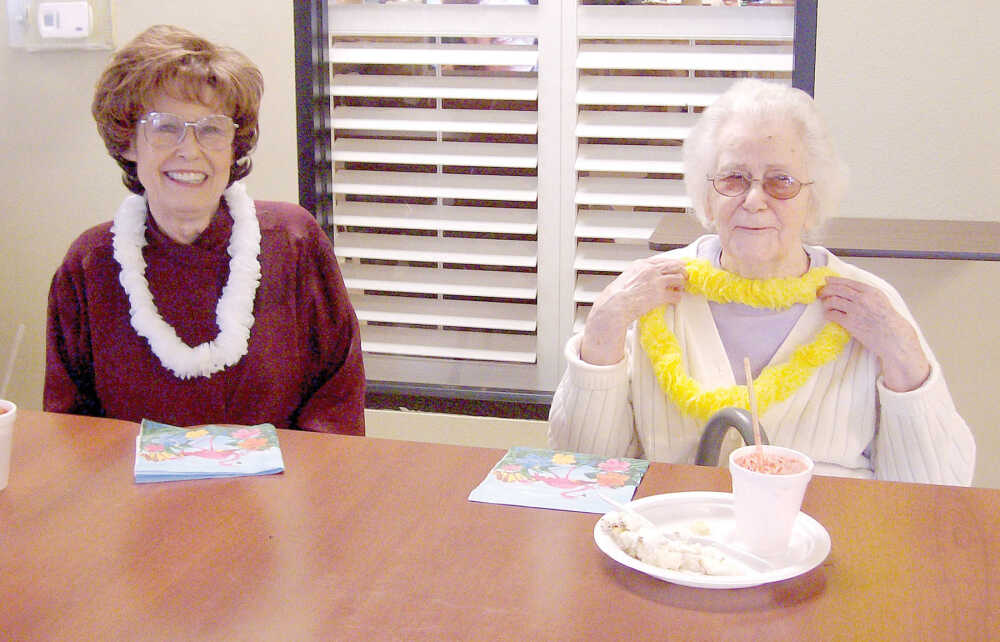 Three Rivers Nursing Center in Marked Tree celebrated National Nursing Home last week with a variety of activities.
National Nursing Home Week began on Mother's Day, May 11 and continued through May 17. The week-long celebration was established in 1967. Activities are designed to foster intergenerational relationships, collect and preserve patient's reminiscences, strengthen relationships with family members, celebrate quality and recognize all staff members who demonstrate excellent care giving.
Both staff members and residents enjoyed the week's themed activities.
Everyone enjoyed a cookout on Monday. Tuesday was red, white and blue day, and residents celebrated by making red, white and blue Rice Krispy treats to enjoy at a party that afternoon.
Western Day was Wednesday. Residents watched "Yellow Rose of Texas," a 1944 Roy Rogers movie. Employees Gerald Drummond and Connie Vance tied the employee costume contest with their costumes featuring cowboy hats and spurs.
Thursday was Rock and Roll Day and residents enjoyed listening to music by Elvis and the Beatles. They enjoyed coke floats and a visit from First Baptist Church of Millington, Tenn. The visitors put on a skit and sang for the residents. Employee Jennifer Martin won the costume contest that day with her poodle skirt pink sweater and bobbie socks.
Residents enjoyed a tropical themed luau Friday for Hawaiian Day. Delicious pineapple cake and fruity ice cream punch was served. Employees Delores Wood and Teresa Dunomes won the costume contest.
The Girl Scouts raped things up Saturday morning by performing a skit for the residents.
Employees and staff are also thankful to Valley Equipment Company of Marked Tree who donated two white benches that convert into a picnic table. The benches will be placed in the center's garden area for residents to enjoy.