Fourth of July celebrated throughout area
Thursday, July 3, 2008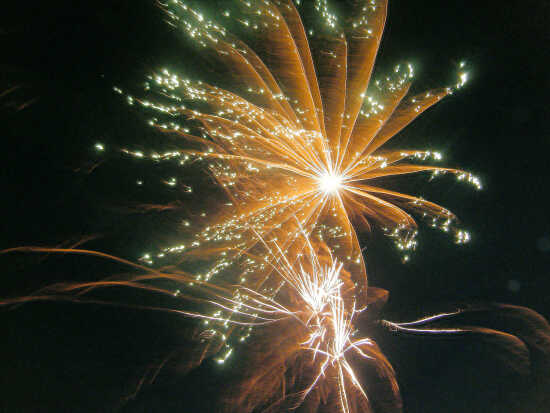 There will be plenty of opportunities for Fourth of July fun this year just beyond the Tri-City area. Here are a few:
Third Annual Dyess Days -- Downtown Community Center. The 3rd Annual 2008 Dyess Days begins Friday and Saturday July 4 to July 5. On Friday, July 4, an appreciation dinner for Jimmy Allen will be held at 5:30 p.m. at the Dyess Community Center. Then at 7 p.m. Angie Penny will perform with Doc Wooten & Kanyon following at 8:30 p.m.
On Saturday the day will kick off at 10 a.m. with the Annual Dyess Reunion. At 6 p.m. five Smithville Records recording artists, including W.S. Holland who was Johnny Cash's drummer for over 50 years, will perform. The final event of the celebration will be at 8 p.m. when Frank Hamilton & Big River Band will take the stage.
Donations of $15 for the concert only will be accepted prior to each event. All scheduled events will take place at the Dyess Community Center (old Dyess School).
During both days, there will be souvenir vendors and food & drinks booths.
Louis Guida is in the process of producing a documentary on the WPA Program and Johnny Cash. Anyone who lived in Dyess during the 30s and 40s and would like to be interviewed for the film is invited to speak with Gulda who will be at the event.
For more information contact: Dyess City Hall at (870) 764-2101 or visit the website at www.dyessday.com.
All proceeds benefit the Johnny Cash Memorial.
*The 62nd annual Caraway Fourth of July picnic -- Downtown Caraway. There will be a picnic, live music, a rodeo and fireworks. There will also be a carnival Tuesday through Friday hosted by Fluff City Shows with Tuesday and Thursday as wrist band nights.
Bernard Berry, a member of the Caraway Lions Club, said the carnival with Bluff City Shows begins at 6 p.m. Tuesday behind the Caraway City Park. The carnival will have wristband night on Tuesday and Thursday and will be open all day Independence Day. (See the ad in the NEA Marketplace insert for more information.
*Osceola -- Fireworks will begin at 9 p.m. Friday at the Osceola Baseball Complex, behind the Osceola Community Center.
*Fireworks in Blytheville -- The city of Blytheville will host a fireworks show at dusk Friday night in Walker Park.
*Freedomfest Fourth of July Fireworks Spectacular -- Jonesboro Fair Grounds. The fireworks show will begin at sundown.
*Fourth in the Forest -- Craighead Forrest Lake in Jonesboro. Fireworks will begin at 9 p.m. There will also be other activities throughout the day including mechanical bull rides (10 a.m.), weiner dog races (11 a.m.) and a children's fishing derby from 9 to 11 a.m. Starting at 1 p.m. there will pony rides, a bike show and wrestling matches. Live music by local bands will also be featured throughout the afternoon.