Wilma Lou Mattix
Friday, August 22, 2008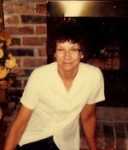 Wilma Lou Mattix ,77, of Trumann, died Friday, Aug. 15, 2008 at the family residence.
Mrs. Mattix was born on Sunday, Nov. 13, 1930 the daughter of the late Lonnie and Lizzie Reeves. She was a former employee of the Salant and Salant Corp of Trumann and the Trumann Cedar Park Elementary Cafeteria. After retirement she and her husband moved to Cherokee Village near Hardy and after his death she moved back to Trumann.
Mrs. Mattix was preceded in death by her husband, Jimmie Mattix; one grandchild, Gene Craig: her parents; and one brother, T. J. Reeves.
Survivors include two sons Eddy (Cindy) Mattix of Trumann and Stan Mattix of Little Rock; one daughter, Carol Thompson of Tupelo, Miss.; one sister, Wanda Coots of Trumann; three brothers, Mayo (Helen) Reeves of Trumann, Sidney (Martha) Reeves, and Wayne Reeves of Kentucky; seven grandchildren, April and Benji South, Candice and Joey Chaffin, Zachary and Felicia Mattix and Cindy Mattix; six great-grandchildren, Cole Chaffin, Ethan Chaffin, Ryleigh Mattix, Cameron Craig, Jake South and Lauren South; and a host of nieces and nephews
Private memorial services will be planned at a later date.
An online guest book may be signed at www.thompsonfuneralhome.net.