W.D. Mitchell
Friday, August 22, 2008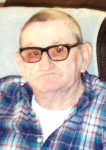 W.D. Mitchell, 83, of Trumann died Wednesday, Aug. 13, 2008 at the family residence.
Born in Trumann Friday, June 26, 1925, he was the son of the late Thomas and Bertie Wilson Mitchell.
A lifetime resident of Trumann, he was a retired factory worker and of the Baptist faith.
He was preceded in death by one son, Chamlous Dewayne Mitchell; one great-grandson, Gary Henry Jr.; one sister, Maxine Haney; and his parents.
Survivors include his wife of 62 years, Justene McAnally Mitchell of Trumann; two daughters, Linda Williams and Diane Brewer both of Trumann; one son, Alvin Mitchell of Trumann; three sisters, Katherine Ellington, Headie Mitchell and Alma Lane all of Conway; two brothers, Don Mitchell of Black Fish Lake, Ark., and Thomas Mitchell of Caraway; five grandchildren and seven great-grandchildren.
Funeral services were Friday, Aug. 15 in the chapel of Thompson Funeral Home in Trumann with Dr. Tad Rogers officiating. Burial followed in the Holly Springs Cemetery in Harrisburg.
Pallbearers were Larry McAnally, Robert McCaa, Gary Henry, Jason Cook, Jordan Heavener and Jimmy Davis.
An online register can be signed at www.thompsonfuneralhome.net.