Baldwin ceases production, lays off workers
Monday, December 8, 2008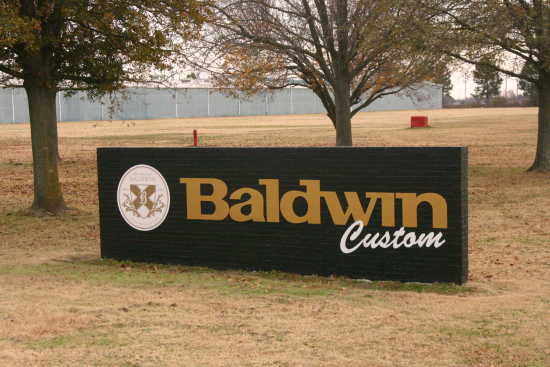 Northeast Arkansas got caught up in the worsening national economy this week as Baldwin Piano, Inc. announced they were ceasing production at the Trumann plant.
The company notified Trumann Chamber of Commerce officials on Friday, Dec. 5 that they were permanently laying off 41 of its 55 employees, Mayor Sheila Walters said.
"It's sad for the community," Walters said. "And I hate that it comes so close to Christmas. But I think it shows the filtering down effect of the economic crisis in the country."
Walters said she was told that the remaining 14 employees would stay on in the warehouse only for as long as it took the company to ship its remaining orders.
Calls and e-mails to Baldwin and parent company Gibson went unreturned.
The announcement was a blow to the local economy and comes on the heels of recent figures by the Labor Department which shows that 533,000 Americans lost their jobs in November, the highest number in 34 years and far worse than economists expected.
The economy has lost 1.9 million jobs and the number of unemployed people increased by 2.7 million, boosting the national unemployment rate from 6.5 percent in October to 6.7 percent last month, a 15-year high.
"What's so sad is the time of year to do this," Walters said. "When you might have been about to spend $1,000 on Christmas, now you might have to rethink that situation knowing that you don't know when your next paycheck will be coming."
Baldwin has been building pianos in Trumann for over 30 years and was acquired by Gibson Guitar Corporation in 2001.
The Trumann plant at one time employed as many as 100 highly skilled craftsman who turned out about 500 grand pianos a year -- half of which were custom made.
The company laid off 34 employees in February 2008 in a decision to concentrate solely on manufacturing Baldwin's custom line of pianos the average price of which is $60,000.
Walters said she is saddened by the news because Baldwin was a good employer and a good corporate citizen.
"They have been very helpful to the city," Walters said. "So it's a shock. It's going to make for an unhappy Christmas for a lot of people."