Lepanto Christmas Parade is Dec. 13
Friday, December 12, 2008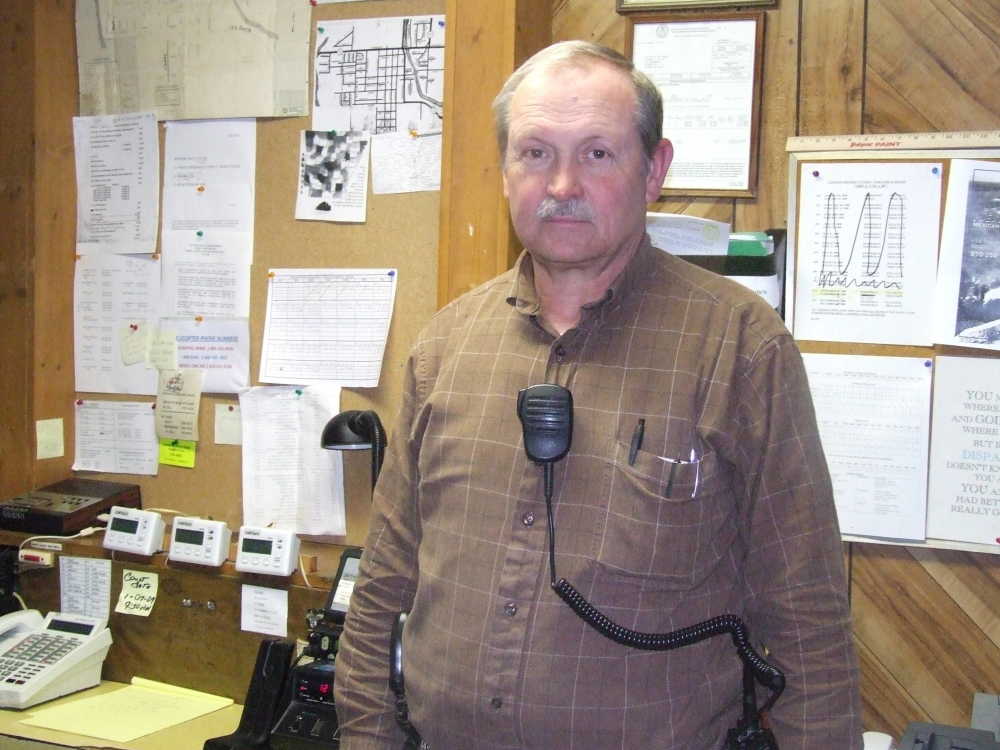 The Lepanto Christmas Parade will celebrate its 20th anniversary this Saturday with a lineup sure to please observers of all ages.
The parade will begin at 5 p.m. and will travel down Greenwood Ave. (Main Street) in Lepanto.
Floats will be judged at 4 p.m. with other participants joining the lineup at 4:30 p.m.
Holiman said this year's parade will also include a special cast of super heros and cartoon characters. Local children are invited to wear their costumes and march in the parade. They can also ride in decorated red wagons or decorate their bicycles to ride in the parade. Those wanting to participate should call Holiman at 475-6084 or e-mail her at mericiakh@rittermail.com by Thursday, Dec. 11. She will need the participants name and their costume so they can be announced in the parade.
This year's grand marshal is Detective Raymond Oakes of the Lepanto Police Department.
Son of Louise Oakes and the late Hoyt Oakes, Raymond has lived in Lepanto all of his life and graduated from Lepanto High School.
Oakes joined the Lepanto Police Department in September of 1979 and has served as a patrolman, police chief and is now the department's criminal investigator.
"I'm very surprised and honored to be the grand marshal," Oakes said. "I just enjoy doing my job and serving the citizens of Lepanto."
As grand marshal, Oakes is also named as the Lepanto Citizen of the Year and will be featured in a special edition of the Tribune this December.
"No one knows except his family what a dangerous, demanding job this man has," said Kaye Holiman, member of the Lepanto Community Christmas Committee. "He is friend to some and enemy to others. His job puts him in positions that others cannot see. He is dedicated to his job and to the citizens of Lepanto. He is willing to help whenever and where ever he can, and that's why the committee chose him."
The Community Christmas Committee has a long and interesting history of its own.
"The idea to host a community parade came about by a group of ladies talking in my shop, Tone, Tan and Gifts," Holiman said. ""We knew there were several holiday parades in the bigger towns like Jonesboro, West Memphis and Osceola but none in the smaller towns."
Holiman said she and Lepanto resident Ann Deeds assembled a group of volunteers together with the intentions of lifting peoples spirits and drawing attention to holiday shoppers. They encouraged residents to shop at home for the holidays and support the local merchants through the holidays.
"We held holiday drawings, painted the store front windows with Christmas scenes, held business and residential decorating contests and coloring contests with the elementary schools," Holiman said.
The first parade was held Dec. 23, 1988.
"We put it together in about two weeks," Holiman said. "It snowed and sleeted and we still had 75 entries."
Holiman said participants came from the Millington Naval Base, Jonesboro, Osceola, Blytheville, Southeast Missouri, West Memphis, Monette, Lake City, Caraway, Manila, Marked Tree, Tyronza, Dyess, West Ridge, Harrisburg, Trumann and all points in between.
"Everyone may not realize it, but we work on this project most of the year," Holiman said. "We invite people to come but we can't force them to participate."
Holiman said the committee's most challenging task is selecting someone as the parade's grand marshal.
"We spend most of the year observing people," she said. "We always try to select someone who is very community involved who has contributed to the growth of Lepanto. We look for people that support our neighborhood and who have helped someone in a special way. We feel like we have made the right decision for each and every honorary."
The past grand marshals have included Grady Watkins, Guy Spears, Sue Chambers, Billie McClellan, Mary Katherine Murphy Williams, Glen and Deetress Neal, Hays McArthur Jr., Malcolm and Donna Patterson, Bill Hudgens, Rev. Sylvester Brannon, Coach Todd Lovell, J.C. Lewis, Patsy Blackwood McClain, Jimmy Stacks, Rev. Greg Dills, Judy Bradford, Imogene and Bobby Harris, Jania Oates, Kendall Stovall, Ricky Griggs, Jimmy Burrow and Roger Hood.
Another special project of the committee's is the town's Christmas memorial tree. Putting up the tree each year is such a job that usually requires several people. The position of taking care of the records and finances was appointed to Mrs. Glen (Deetress) Neal. She in turn appointed her husband to the manual labor that she could not do. One of his many jobs each year was erecting the Memorial Tree.
"The ladies would go and try to help but it was mainly Mr. Glen's job and he let you know it," Holiman said. "What was the most exciting was the gentlemen coffee drinkers in Jones Drug Store. They were all around Mr. Glen's age and loved to tell him how to do it and what to do. That was so much fun listening to the likes of Doe Strickland, Guy Spears, Leon Herndon, Frank Boland, Buddy Lemons, J.E. Murphy Jr., and countless others through the years. They are all gone now and it isn't the same."
Several years ago, Mr. Glen passed the job down to Larry and Ann Deeds and the tradition was started to put the tree up the day after Thanksgiving and weather permitting taking it down the week after New Years.
Larry also serves as "Santa's Special Helper" from the North Pole. He and Ann are responsible each year for the wonderful transportation provided for Santa and Mrs Claus .
After working months to organize the parade and fill the memorial tree, the committee tackles its final project of the year -- the decorating contest.
The Decorating Contest is always held the week after the Christmas Parade, which is the third week of December. The committee has out-of-town judges come in and select a first, second and third place winner for the homes as well as rural decorating winner and a business winner. A sign recognizing the winners is placed in their yard until after New Years. The winners also have a picture of their house published in the Tri-City Tribune, and they receive a plaque. Business winners have their name placed on plaque in city hall as well.
Holiman said she is looking forward to this year's parade more than ever and wishes she could share it with a few old friends.
"We have had numerous citizens throughout the years help with the parade and we couldn't have accomplished as much as we did each year without them," said Holiman. "We have lost a few good ones that we miss and think of each year including Mrs. Nita Jernigan, Cindy Tuggle Tyler, Sandra Jones Morrisett, Cindy Slack and Glen Neal."
Holiman said the committee has cut back on the number of activities in recent years due to lack of man power but would love to implement new ideas with help.
"It is a lot of work and time consuming to participate, but it is so much fun," Holiman said. "It helps show your support for the community. Plus it gets you in the holiday mood, and there's nothing like the holidays!"
The committee is encouraging area residents and businesses to take part in the parade by entering floats, decorated vehicles or dressing up and walking. There will be cash prizes awarded for the best decorated floats. There is no entry fee charged but all entries are asked to complete and return a waiver/entry form by Thursday, Dec. 11 to C.C.C. POB 48 Lepanto, AR 72354.