City sets up site for limb disposal
Thursday, February 12, 2009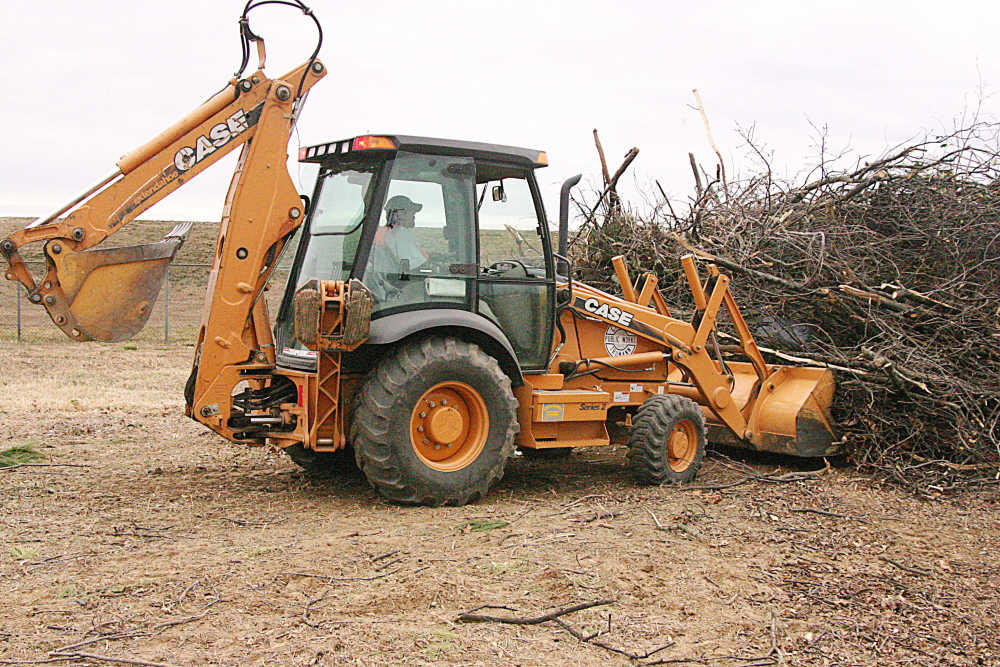 Democrat News Staff
The city has established a burn site at the new waste water treatment plant/Police Firing Range on Highway 69 for residents wishing to haul off downed tree limbs and other debris from the recent ice storm.
The city had established a temporary debris pile at the Sports Complex but has begun taking debris to the new 17 acre site.
Mayor Sheila Walters said the city will no longer be accepting limbs at the Sports Complex. Residents are also reminded not to place limbs in ditches or alleyways.
"That was just a holding area until we could get this site set up," Walters said.
Residents hiring individuals to clean their yards should direct them to the burn site for disposal of limbs.
Weather permitting, the site will be open Monday-Saturday 8 a.m.-5 p.m. The site will be closed in the event of rain and will remain closed until the area has dried.
Walters said city crews have begun the long process of clean up and limb removal but asks residents to be patient.
The city has hired two additional dump trucks and extra labor plus a claw attachment to help with the clean up.
Walters said she expects the clean up to take about 60 days.
"It was supposed to rain so we began in the Swanney addition and will continue sectioning off areas of town," Walters said. "Once the first round is complete we will make a second sweep."
Arkansas State Highway and Transportation Department is responsible for clean up along Highway 69.
Walters said they will start the clean up in the original part of Trumann from the railroad tracks back.
"We're trying to see how our system is working," Walters said. "Right now we haven't made a dent in it. We'll stop and evaluate how things are going. You can only put so many limbs on a truck."
Residents can call the City Hall at 483-5355 for more information.