Curtis Dee Green
Wednesday, February 25, 2009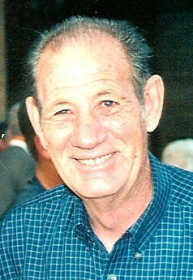 Curtis Dee Green, 70, of Trumann died Feb. 20, 2009, at St. Bernards Medical Center in Jonesboro.
He was born and had spent most of his lifetime in Trumann. He was director of transportation, maintenance and housekeeping for the Trumann Public School System.
Green was preceded in death by his first wife, Mrs. Mary Jo Smith Green, in 2001; one sister, Mary Ellar Green; and was the son of the late William Dee and Della Jean McCarty Green.
Survivors include his wife, Martha E. Walker Green of the home; one daughter, Sherry Bane of Trumann; one son, Curtis Dewayne Green of Trumann; one stepdaughter, Michelle Crain of Trumann; one stepson, David Bryan Tucker of Trumann; two sisters, Shelby Jean Shelton and Jewel Dean Creecy, both of Trumann; one brother, the Rev. Kenneth Green of Trumann; five grandchildren; and one great-grandson.
Funeral services were held Feb. 23 in the chapel of Thompson Funeral Home in Trumann with the Rev. Kenneth Green and Sister Shelby Shelton officiating. Burial followed in Potters Memorial Cemetery in Lepanto.