Roy Wiles Jr.
Wednesday, February 25, 2009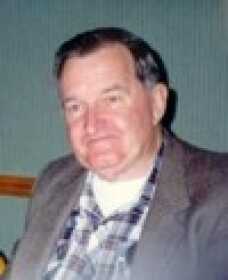 Roy Wiles Jr., 79, of Weiner passed away on Feb. 20, 2009, at his home.
He was born in Jonesboro on May 11, 1929, to Issac and Myrtle Rogers Wiles.
Mr. Wiles was the owner and manager of Rice Belt Telephone Co. until his retirement. Brother Wiles was a 32nd Degree Mason. He was a past Master of Cardinal Lodge No. 677 F&A.M and0 also served as secretary for three years until his vision got too bad to see well. Brother Roy Wiles was a member of the Scottish Rite of Freemasonry and the York Rite of Freemasonry as well as a Shriner. Brother Wiles received his 50th year card and lapel pin on May 30, 2006, by the Grand Junior Warden Brother Ronnie Hedge. Brother Wiles was presented the Pillar of Solomon award on Dec. 27, 2008, by Johnny Hedge, past Master and Secretary of Cardinal Lodge No. 677 in Weiner.
He was also a member of Weiner United Methodist Church.
He leaves behind his loving wife, Ruby Wiles of the home; daughters, Debbie May and husband Gary of Sherwood, Kathy Francis of Trumann, Linda Chaffin of Jonesboro and Theresa Hogan of Jonesboro; grandchildren, Jason Hogan, Jinger Stacy, Lori Francis and Kimberly Randall, all of Trumann, Alan Chaffin of Evening Shade, Jerry Chaffin of Paragould and Brandon Hogan, who is serving in the U.S. Army; great-grandchildren, Jaycee Hogan and Talon Stacy of Trumann and Dylan Chaffin of Paragould; and two nephews, Jimmy and Brooks Lackey of Jonesboro.
He was preceded in death by his parents; a grandson, Darrell R. Hampton Jr.; and his sisters, Lucille Lawson, Lorez Wiles and Billie Wiles.
Funeral services were held Feb. 22 in the Roller-Farmers Union Chapel in Jonesboro with Dan Walker officiating. Burial followed in Jonesboro Memorial Park Cemetery.
Pallbearers included Trampas Johnson, Corey Johnson, Jason Malone, Brad Malone, Scott Matthews and John Wofford. Honorary pallbearers included Billy Ging, Jackie White, Bob Smith, the Weiner Monday Night Social Club members -- Charles Cooper, Jim Hardin, Herb Barnhoft, Clide Malone, Jim Davidson, Joe Matthews and James Guthrie -- and all Masons.
In lieu of flowers, donations should be made to the Weiner Volunteer Fire Department and Weiner United Methodist Church.
Online guest book: www .rollerfuneralhomes.com