Mayor says thank you to cleanup workers with fish fry
Thursday, May 7, 2009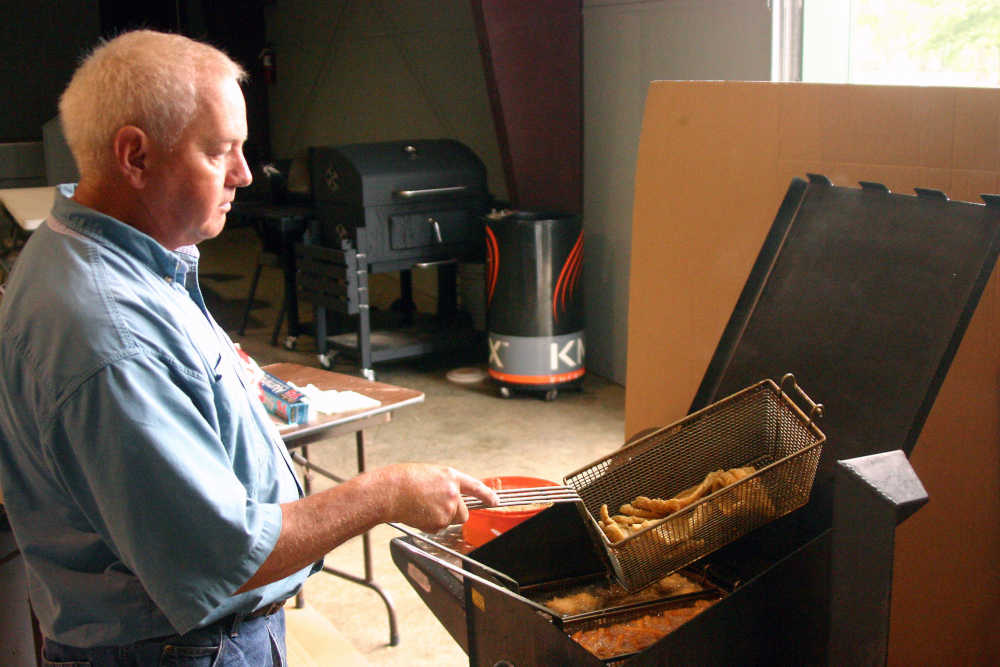 When a devastating ice storm downed limbs and power lines and left most of Trumann in the dark, Mayor Sheila Walters never had a doubt that the city's workers would come through and get things cleaned up so that life could get back to normal.
Street crew workers volunteered to work an extra hour most days just to get ahead.
Not only that, they did it while also having to mourn the loss of former police chief Larry Blagg, who was killed by a tree limb while out putting up safety cones on West Main Street.
"I think they did great," Walters said. "Everybody just congregated that first day at the office and said 'alright, what do you want us to do next?' and really stepped up and volunteered for things."
It's now been 12 weeks since the storm.
City workers have been through the town three times hauling off storm debris and although there are still about 100 hanging tree limbs that need to be cut, Walters said the clean up effort is winding its way down.
Workers were treated to a fish fry on Friday by the city as a thank you for a job well done.
Code enforcement officer Gary Anderson served up fish, French fries and his own special hush puppies recipe to over 40 workers and volunteers who helped with the clean up.
"We're still continuing with our clean up, but I wanted to make sure our employees knew how appreciative we were," Walters said.
Walters said the city hired about 30 outside contractors - all locally based - to help with the clean up in addition to the 60 regular city employees.
"I invited all the truck drivers and people like Ronnie Thompson who brought in his trailer and Dwight Criss," Walters said. "So we probably had about 30 non-city employees plus our volunteer police and fire help out. All of our truckers were local and all of our yard service guys were local."
Walters said when she saw the extent of the damage the day after the storm she knew they had a big job ahead of them.
"When I saw it the next day I just couldn't imagine it," Walters said. "I think the worst part was the power outages and the length of time it was out and the frustration of the citizens. There was only so much we could do."
The city really rose to the challenge though, she said.
"I told them to do the best they can," Walters said. "We had so much sadness going on at that time. It kind of hindered everything else. We had other things on our mind. But you know what? Considering the disaster we had, it's gone pretty well. All in all it was pretty smooth. It could have been a lot worse."
Walters estimates the final clean up cost will likely be around $180,000.