Seventh grader reads over 500 books during school year
Friday, June 12, 2009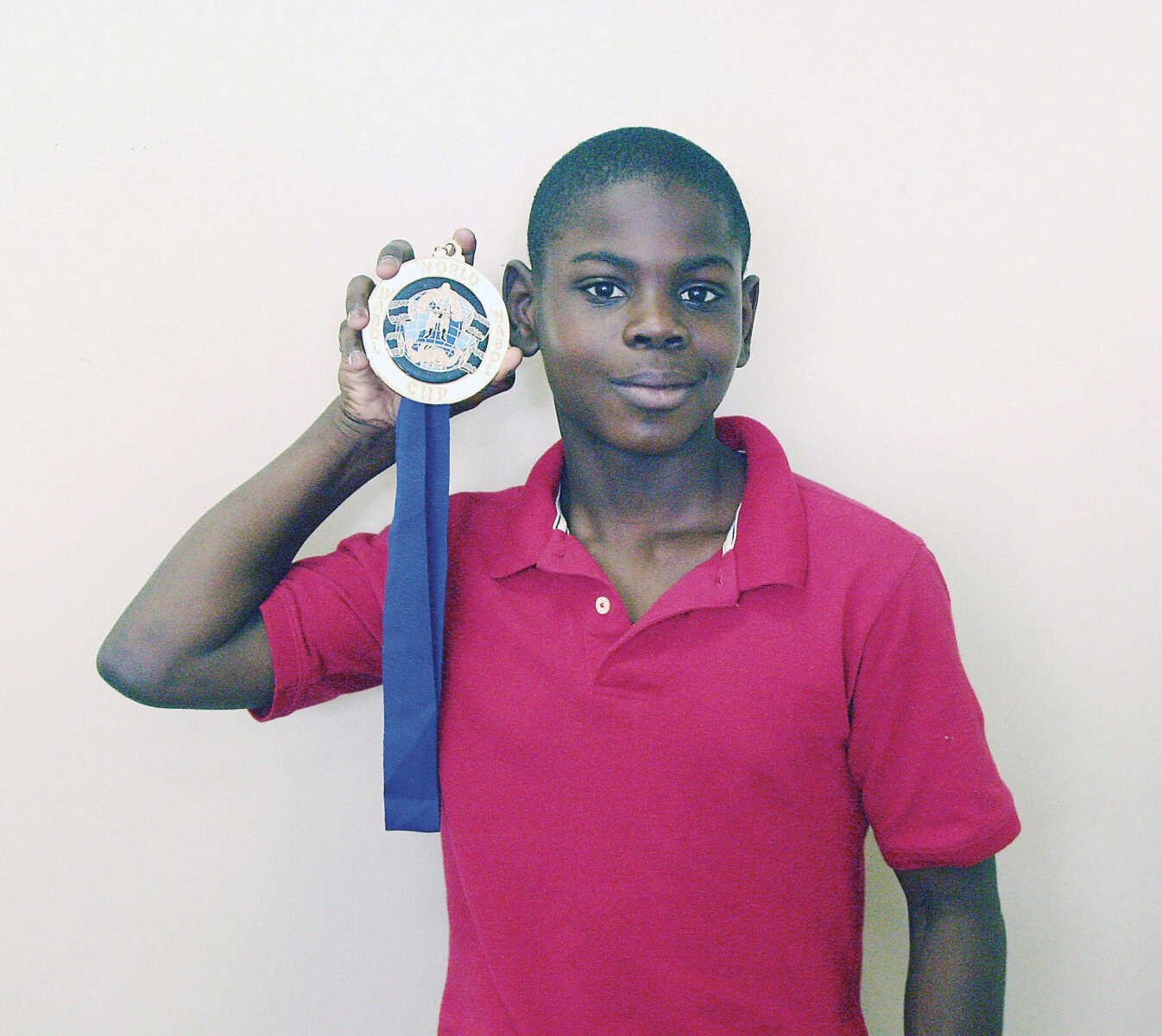 Demarcus Porter has always been a reader.
So when his seventh grade teacher, Mr. Morgan, offered to give a medal to the student who read the most books during the school year, Porter used every chance he got during the school day to sneak in some reading time.
When the school year drew to a close Porter had read 503 books to claim the prize.
"I knew I was going to win," Porter said. "It gave me an excuse to read."
His reading list included all seven books in the Harry Potter series along with Twilight and Eragon series and several graphic novels in the Narto series to name a few.
He even read a history of China which he said was about "three inches thick."
Porter said he got most of the books from the school library but also would find a good comfortable chair to read in whenever he was at Barnes and Noble in Jonesboro.
"They have a little section there where you can read books," Porter said. "I'd read my favorites there."
Porter said he enjoys all types of books but especially likes history and old joke books the best and stories with a moral point to them.
His favorite though, was the Eragon series whose main character is a dragon.
"I liked the adventure part and the different tactics and planning and the different places," Porter said. "But I pick ones that I am curious about."
Porter said he was able to read so many books because he tends to finish his class work early at school.
"I try to get the best I can out of my schoolwork then go straight to reading if I don't have anything else to do," Porter said.
Sometimes his teachers have to get after him for reading during class, he said.
"When they tell us to clear our desks sometimes I keep reading because I'm really in to a book. He'll say 'Demarcus!' And I have to put the book away," Porter said. "But I always try to finish that one last paragraph or sentence."
Mother Brenda said she has never had to encourage her son to read. He's just always been a reader, she said.
"I'm very proud of him," Brenda Porter said. "I don't ever have to tell him to read. He just picks up a book and reads. But now I'm going to encourage him more."
Demarcus said he plans to put the medal -- which is actually a weightlifting medal his teacher Mr. Morgan won -- in a special place.
"He said it was special to him that he could give it away to the person who read the most books," Porter said.
Although he will be busy getting in shape to play football this summer and won't have much time to read, Porter said he is already looking forward to reading the newest installments in the Eragon and Narto series.
"I'm going to work hard this summer on my own special training because I know I need some work," Porter said. "But I'm also going to read and work on my mind so I can listen to the teachers better."