Brown helps "Heat" win World Series
Thursday, September 3, 2009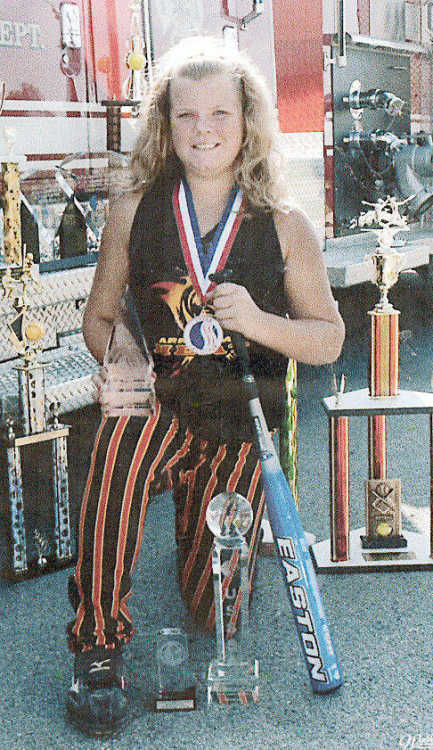 The Arkansas Heat softball team won its third consecutive USSSA championship at the 12 and under World Series in Columbus, Ind. August 2. Made up of players from Marked Tree, Paragould, Jonesboro, Lake City, Batesville, Benton and west Tennessee, the Paragould-based team was aided in their victory by the play of Marked Tree native, Claire Brown.
Brown plays catcher, third base and pitcher for the Heat.
In the championship game against the Lady Roadrunners of Pennsylvania, Brown's first inning two-run home run helped the Heat to gain an early lead. They went on to dominate the game winning 9-1.
Brown finished with 10 RBIs, a .450 batting percentage and a .600 on base percentage while making the All-World team.
Brown is the daughter of Robert and Corey Brown and sister of Carmyn Brown.