Ruth Velma Shores
Thursday, September 24, 2009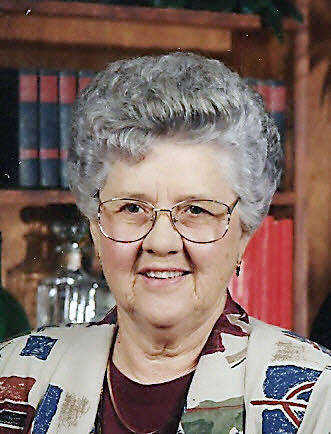 Ruth Velma Shores, 86, of Trumann died Monday Sept. 14, 2009 at St. Bernards Medical Center in Jonesboro.
She was born in Rector and lived in Trumann for the past 59 years. She was also formerly of Piggott. She was a homemaker and member of the First Baptist Church.
She was preceded in death by her husband, Charlie Gray Shores in 2007, three sisters and five brothers.
Survivors include one son and his wife, Gary and Betty Shores of Trumann; one sister and her husband, Louise and A.L. Carman of St. Francis; two grandchildren, Keiley Blair of Jonesboro and Amber and husband Matt Moon of Trumann; and several nieces and nephews.
Funeral services were Friday, Sept. 18 in the chapel of Thompson Funeral Home in Trumann with Dr. Tad Rogers officiating. Burial followed in the Jonesboro Memorial Park Cemetery.
Pallbearers included Roy Lee Shores, Tommy Shores, Patrick Book, Andee Book, Jerry Byrd and Bill Henderson.
Honorary pallbearers were the Martha Sunday School Class at First Baptist Church.
An online register can be signed at www.thompsonfuneralhome.net.