Early rockers lit up club scene in Trumann, Northeast Arkansas in 50s
Thursday, September 24, 2009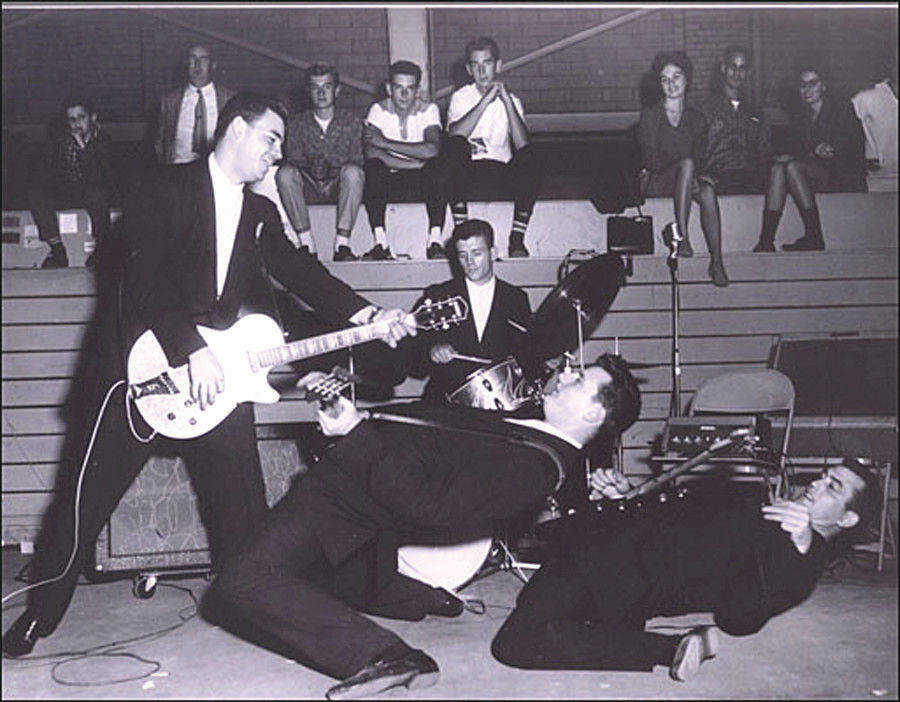 (Editors Note: This is the second installment in a three part series that will look back at Vaden Records and Trumann's role in the early days of Rockabilly music in the 1950s)
Northeast Arkansas in the 1950s was once the center of the musical universe.
Weekend after weekend, residents from all over the Delta flocked to the many roadhouses, clubs and honky-tonks along Highway 67 near Newport and Highway 63 over in Trumann to listen to a new sound called rockabilly.
It was a supercharged combination of country music and blues.
Rockabilly typically featured an energetic vocalist tearing in to a bluesy song while flailing away on an acoustic guitar accompanied by a bass played in a slapping style and supported by drums and an electric guitar.
"You've got African-American rhythms that were coming from one direction and the hillbilly that was coming from the other direction and it just collides and sparks with country music and the blues," said Robert Thompson, professor of popular culture at Syracuse University. "Rockabilly is that sparking of that old rhythm with hillbilly music that became rock n roll."
Some of the earliest and best known hits of the era came from record producer named Sam Phillips and his recording studio Sun Records in Memphis. Phillips discovered artists such as Carl Perkins, Johnny Cash, Roy Orbison, Jerry Lee Lewis and Elvis Presley.
Although rockabilly and rock n roll had already taken root in other parts of the country around this time, music historians generally credit Elvis for giving rock n roll its box-office appeal. In July 1954 Elvis recorded two songs at Sun that would define early rock n roll.

'That's Alright Mama' was originally recorded by Arthur Crudup, a black musician, but Presley kicked the tempo up and followed it with a hopped up version of "Blue Moon of Kentucky," a slow temo waltz by Bill Monroe, the creator of Bluegrass.
A whole new sound followed.
"He was different, just like when Jerry Lee Lewis came around on the piano," said Sonny Burgess, an original Sun recording artist in the 50s who grew up in Newport. "But Elvis was the best. He had everything that a star needs to be."
Burgess first heard Elvis play at Porky's Rooftop, a club in Newport in 1955. He and his band, the Moonlighters, backed Presley up that night and would open for Elvis four different times.
Elvis liked what he heard and encouraged Burgess and his band go see Sam Phillips at Sun Records in Memphis.
"Memphis became the mecca," said Rock 'n' Roll historian and author Peter Guralnick. "It was a beckoning light."
The following year Burgess made his first record for Sun called "We Wanna Boogie" and "Red Headed Woman," one of the best two-sided rock 'n' roll records ever recorded.
"When we got on Sun records we thought that was the peak," Burgess said. "It was the label everybody wanted to be on."
Sonny Burgess and the Pacers had five singles released on Sun and would go on to become one of the greatest show bands of that era.
"I think Sonny embodied the whole spirit of rock n' roll," Guralnick said. "He may not have sold as many records as some of the others, but his live show with the Pacers was as wild as any."
Rock 'n' Roll Highway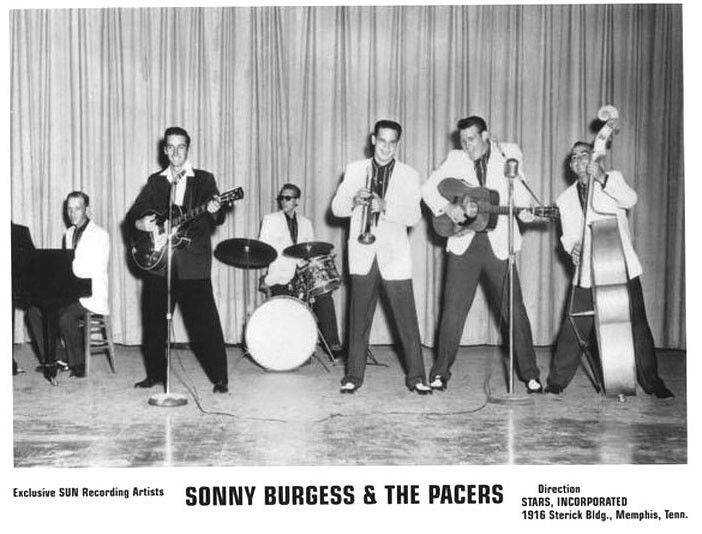 Phillips booked his young stars at regional gigs as a way to promote their records.
Northeast Arkansas in the early 1950s became a magnet for this early talent and played a role not only in the development of rock 'n roll, but its spread.
Burgess, Elvis, Carl Perkins, Roy Orbison, Jerry Lee Lewis, Johnny Cash and another rocker, Billy Lee Riley from Pocahontas, all got their starts playing live shows at places like the Silver Moon and Porky's Rooftop in Newport, Bob King's in Swifton and the C&R and Cotton Club in Trumann.
"There were so many clubs back then," Burgess said. "Everybody in the world in the 50s and 60s played here. I played in just about every joint there was."
Farmers in overalls and bored kids looking for something to do on the weekends found an escape in the clubs and the rebellious new sound that sang about cars, partying and fast living.
"The live music really connected and reached out to people," Guralnick said. "It was upbeat and honest. It was different than anything else they had heard before."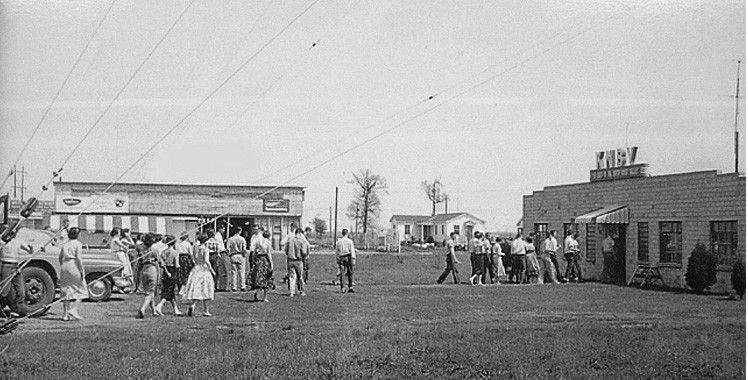 Music in those days provided an outlet for many in the Delta. Most folks grew up poor picking cotton by day and listening to the radio at night to the various country and hillbilly acts on the Grand Ole Opry or rhythm and blues on stations out of Memphis.
"There wasn't a whole lot to do back then," Burgess said. "So you learned guitar or something. I started out with my uncle. I had two uncles -- one played harmonica and fiddle, the other played guitar then I played rhythm for them. I just sat around and thumped on the thing. We'd go to somebody's house on Saturday night and have a party and play. That's kind of how that all got started."
C&R and Cotton Club
Trumann was one of the few places in Northeast Arkansas where people could go on weekends to have a beer, dance and listen to live music in the 1950s.
Cars would line both sides of the highway on Friday and Saturday nights at the C&R Club and the Cotton Club.
Susie Gairhan, whose father "Curly" Glasgow owned the C&R Club, said Trumann had an exciting nightlife back in the 50s and 60s.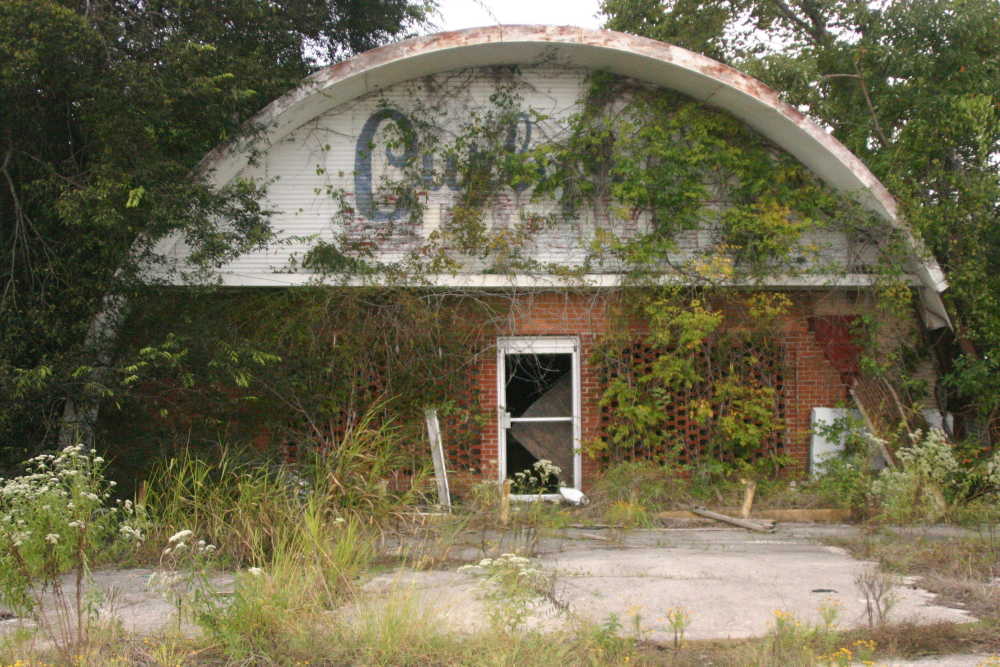 "It was a pretty booming place," Gairhan said. "You have to remember, there wasn't a whole lot to do around here. For people from Jonesboro and around here that was a good place to go."
The C&R Club was housed in a big Quonset hut.
"The back part was the dance floor where the stage was," Gairhan said. "The front of it he had more like a bar and grille and they cooked hamburgers and things like that."
It cost $1 dollar to get in to the dance hall to hear the bands.
The more popular Cotton Club was across the highway in an old cinder block building which had a bar in the front, some pool tables and a dance floor and stage in the back.
Erma Smith, whose husband Bob managed the C&R Club from 1960-62 and later the Cotton Club from 1962 until 1980, said the clubs drew a mixed crowd of singles, couples and college kids
"They came from all over -- Forrest City, Memphis, Blytheville, Newport, Harrisburg -- just everywhere," Smith said.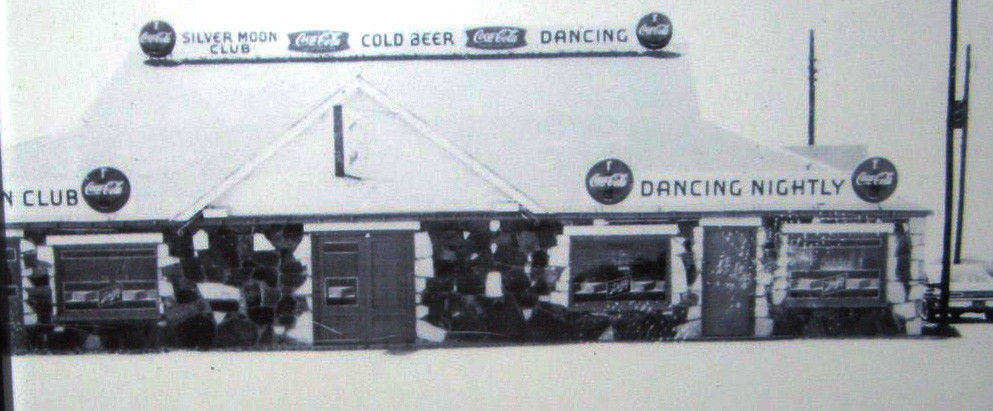 "I probably visited every one of them at one time or another," said Bob Runyan, who grew up in Newport. "I saw Elvis Presley and all those others. If they were playing around Newport, we saw them. There was no way we would miss them. In those days there wasn't much else to do at night but dance."
Runyan used to stop off at the Cotton Club on his way back from the racetrack in West Memphis.
"We'd stop there and get a beer in the middle of the night," Runyan said. "They would run until 2 or 3 a.m."
Both clubs drew in some of the best talent.
Jerry Lee Lewis played the Cotton Club on two or three occasions, Smith recalled.
Roy Orbison, Charlie Rich, Ace Cannon, Narvel Felts and Harold Jenkins, who would be better known later in his career as Conway Twitty, and a lot of local bands all made stops in Trumann.
"We had really good bands," Smith said.
Buddy Blake, who managed the club, actually said no to Elvis.
"Elvis came in to see about booking a night at the club. Buddy said he had heard about him and told him he didn't want him at the club," said Larry Donn Gillihan, a rock n roll player from Bono who remembers Blake telling him about it. "He said he told Elvis 'You're never going to get anywhere acting like that on stage.'"
Although Elvis never did play in Trumann, the King of Rock 'n' roll did pull off the road one time in front of the Cotton Club and joined in a roadside jam session on a flatbed trailer while passing through on his way back to Memphis.
Bobby Crafford, who later played drums for Sonny Burgess and the Pacers, remembers the night when the Pacers were joined on stage by Roy Orbison.
"We were playing the Cotton Club and the fair was going on in Jonesboro," Crafford said. "Roy Orbison was playing the fair. We had toured with him in the 50s. I called someone at the fair that day and told them to tell Roy that we were playing the Cotton Club and to come by on his way to the airport in Memphis. Whoever I spoke with said they would tell, him but didn't think he would come. Well, about 11 p.m. that night he walked in and played some songs with us."
Occasionally things got a bit rowdy inside the clubs.
Teddy Riedel, a boogie woogie piano player from Quitman, Arkansas, once got shot at while playing a show at the C&R Club.
"We were setting up the equipment at the C&R Club and of course every old honky tonk had an upright piano," Riedel said. "This guy came in and he made a remark to me something like 'if you don't play what I want to hear tonight, I'm going to shoot you.' I thought he was joking. I said 'alright, go ahead.'
"We hadn't played five minutes and he got on the dance floor with a pistol and started shooting. The bartender, instead of him coming around the bar, came over the top of the bar to get him. He turned around and shot the bartender in the stomach."
The man fled from the club and was eventually caught by authorities while going over the bridge to Memphis.
"They told me to hang around until they caught him so I could identify him," Riedel said. "I found out later he had killed three men in Texas."
Bouncers carried blackjacks and would promptly eject rowdy patrons.
Riedel said they were told to just keep on playing when fights broke out.
"A lot of them would just fight just for the fun of it," Riedel said. "People laugh at me, but I tell them I carried a gun under my front seat and a Bible in the glove box."
Smith said her husband Bob -- who was a pretty tough customer himself -- usually got things under control pretty quickly when a fight did break out.
"If a fight broke out Bob would say 'This is my place. I won't tell you but twice to stop if you cause trouble. The third time you're going out,'" Smith said. "And he meant it. He didn't hit anybody unless he had to. He'd grab them by the arm and throw them out the front door. He wouldn't put up with them."
For the most part though, folks were there to have a good time and were generally well behaved.
"They were great audiences," Burgess added. "The clubs were fun to play in. The music was just so new and different and you could work your act."
Down at Big Mary's House
Arlen Vaden was already a well known radio personality and Gospel singer and was just starting to make records.
With the success of Elvis and rock n' roll, record labels everywhere were looking for talent to record.
Vaden soon became a familiar face at the night clubs.
"Arlen was kind of a party animal," said Chuck Comer. "He liked to go out and drink and listen to the music."
Comer was a popular disc jockey at KNBY in Newport who spun records by Presley, Jerry Lee Lewis, Carl Perkins and others on his show 'The Old General Store.'
He also played guitar and toured the clubs with his band.
Vaden heard Bobby Brown and the Curios play one night at the C& R Club and offered to record the band on his label.
Brown was originally from Olyphant near Newport and had played locally until he graduated from high school and moved to St. Louis. He returned to Arkansas after having played cubs in St. Louis in the hopes of landing a record deal in Memphis.
"We had our first booking at the Cotton Club in Trumann," Brown said. "It was different because we were used to playing the small clubs in St. Louis. A funny thing happened that night. We showed up and Ronnie Hawkins and his band also showed up for the same job. We were already on stage playing so the club owner asked us to let Ronnie Hawkins and his band do a set. So we stepped down for one set. That was the first time I met Ronnie Hawkins and his band."
Vaden set up a recording session for Brown at WCKY in Cincinnati.
"Arlen made a little money with his Gospel records and he just spent it making some rockabilly records," Comer said.
Brown's "Down at Big Mary's House" was the first Rock 'n' Roll record to appear on Vaden Records.
"We were struggling to get a recording released," Brown said. "We had gone over to Memphis and recorded with Scotty Moore in a little studio called Fernwood Records. We went over there and recorded in that studio but it was never released.
"I had known Arlen from hearing him on the radio. He told me about having the Vaden label and said he was interested in recording some of my songs. It was a real treat to get to record an album."
Coming Next Week: The 'session' in Blytheville.