Trumann Food Pantry closer to reality
Thursday, December 10, 2009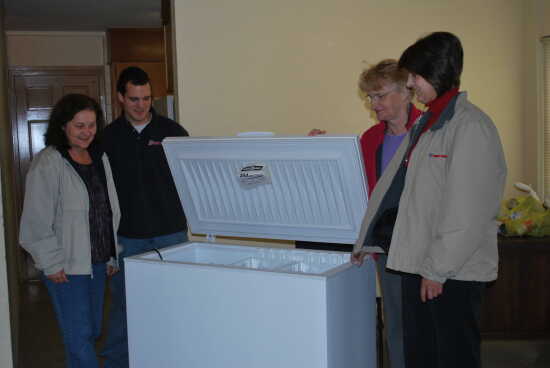 The Trumann Food Pantry will be a reality at the beginning of 2010, according to director Jeanne Johnson.
Johnson said they are waiting federal paper work before officially opening.
Johnson believes over 700 people will be served by the food pantry, per Department of Human Services numbers. She said every 30 days or each calendar month, patrons may receive an emergency supply of food. Johnson said the amount of food received is based on how many are in the family. Recipients must be able to prove they have a Trumann address. She said the amount of food received would be enough for two days.
Johnson said when the food pantry does open to the public they will serve the people twice a week on Wednesday and Saturday from 10 a.m. through noon. The pantry will be located in the Trumann Police Substation on Walnut Street.
Trumann Mayor Sheila Walters serves as a board member for the Trumann Food Pantry. "We're excited to offer a service to this community that is needed," she said. "We appreciated the citizens of Trumann and the businesses in town for helping us make this a success."
Johnson said the pantry is seeking out volunteers and food donations. Financial donations may be sent to the Trumann Food Pantry at P.O. Box 1105, Trumann, AR 72472. At this time, food donations may be dropped off at Rent One in Trumann.
Angela Hunter, Rent One's store manager, said Walters contacted her about any assistance they could provide. Rent One donated a 10 cubic foot chest freezer to the Trumann Food Pantry this week. As they are a temporary drop off location, Hunter said when someone drops off five canned food items they will get $5 off their first week of rent.
"Rent One believes in giving back to the community in which we work and live," Hunter said. "This was a great way for us to do that. We know a lot of our customers will benefit from the pantry."
Rent One is located at 501 Highway 463. They may be contacted at 483-1800.