W. D. "Doc" Clem
Thursday, December 24, 2009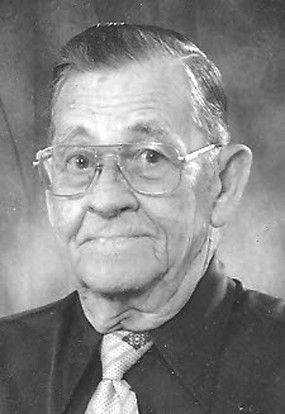 W. D. "Doc" Clem, 83, of Trumann, died Saturday, Dec. 19 at St. Bernard's Medical Center in Jonesboro.
Clem was born in Sidney. He had lived in Trumann since 1949 and was formerly of Strawberry. He owned and operated Clem Furniture for many years and was a member of the Parkview Baptist Church.
He was preceded in death by his wife, Jean Clem; four sisters; five brothers and his parents, Emmett and Nanny Anderson Clem.
Survivors include one son, Richard Clem of Ward,, two daughters, Sharon Barker of Venice, Fla., and Paulette Harness of Memphis, Tenn.; one sister, Venita Green of Newport; nine grandchildren, 12 great-grandchildren and one great-great-grandchild.
Funeral services were Tuesday, Dec. 22 in the chapel of Thompson Funeral Home with Rev. Bill Maxwell officiating. Burial followed at Jonesboro Memorial Park Cemetery.
Pallbearers were Tommy Barker, Gary Barker, Joe Barker, Tony Clem, Chris Clem, Neal Clem, Cory Harness and Ashley Hall.
The family would like to thank Plantation Homes for all their love and care.
An online register book can be signed at www.thompson funeralhome.net.