Trumann Food Pantry has grand opening
Wednesday, March 10, 2010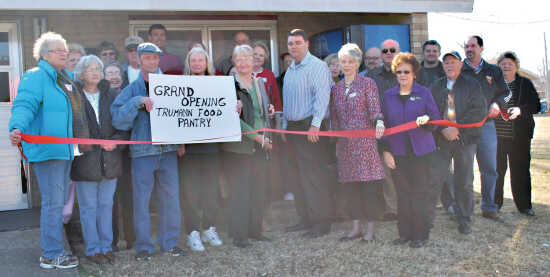 After several months of waiting, the Trumann Food Pantry had its grand opening Wednesday and immediately began serving people.
The food pantry will serve the people twice a week on Wednesday and Saturday from 10 a.m. through noon. The pantry will be located in the former police substation on Walnut Street off of Birch Street.
Every 30 days, or each calendar month, patrons may receive an emergency supply of food. The amount of food received is based on how many are in the family. Recipients must be able to prove they have a Trumann address. She said the amount of food received would be enough for two days.
The pantry is seeking out volunteers and food donations. Financial donations may be sent to the Trumann Food Pantry at P.O. Box 1105, Trumann, AR 72472.