Betty J. Haynie
Wednesday, March 31, 2010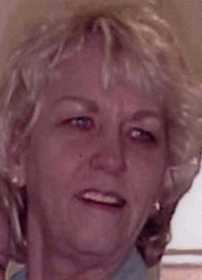 Jonesboro- Betty J. Haynie, 60, of Jonesboro passed away at St. Bernards Medical Center on Monday, March 15, 2010.
She was born in Trumann to William D. and Frances Swain and was a receptionist for the East Arkansas Area Agency on Aging. She was a member of Calvary Baptist Church in Trumann.
Betty is survived by her husband, Glenn Haynie of the home; a son Daniel Barker of Trumann; a daughter Rikki Scrogum of Trumann; her mother, Frances Lafarlett of Trumann; two brothers, James D. Swain and Billy Swain, both of Trumann, a sister, Joann Taverna of Memphis; and four grandchildren.
Graveside services were Thursday, March 18 in Nettleton Cemetery with Rev. Austin Missey officiating. Langford-Bookout Funeral Home was in charge of arrangements.
Friends and family may sign her guestbook at www.langfordbookoutfuneralhome.com.