Charles Rayburn Gosa
Thursday, November 4, 2010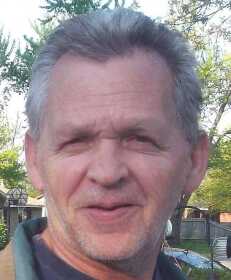 TRUMANN - Mr. Charles Rayburn Gosa, 63, of Trumann, died Thursday, October 28, 2010 at the Trumann Health and Rehab. He was born in Marked Tree, Ark., and had lived most of his lifetime in Trumann. He was a retired farmer and a member of the Living Waters Church. Mr. Gosa was preceded in death by his father, Mitt Gosa and one brother, Ronnie Gosa.
Survivors include his wife, Karen Gosa of the home; two sons, Adam Gosa of Trumann and Charles Gosa, Jr. of Paragould; one step-son, Randy Samons of Harrison; two daughters, Angie O'Brien and Naomi Gosa both of Trumann; two step-daughters, Barbara Hill of Imboden, Ark. and LaTasha Samons of Harrison, Ark.; his mother, Ruby Gosa of Trumann; one sister, Cassie Warden of Trumann; sister-in-law, Pat Long of Trumann; and 13 grandchildren.
Graveside service will be Sunday afternoon at 3:00 p.m. in Potters Cemetery in Lepanto, Ark. with Rev. Chad O'Brien officiating. Burial will be under the direction of Thompson Funeral Home in Trumann.
Active pallbearers will be Erik Dyer, Don Ragsdale, Tommy Miller, Raymond Warden, Heston O'Brien, and Adam Gosa.
Honorary pallbearers will be Carry Ragsdale and Pat Long. Visitation will be Sunday afternoon from 1:30 p.m. to 2:30 p.m. at Thompson Funeral Home in Trumann. Burial will follow in Potters Cemetery in Lepanto, Ark.
An online register book can be signed at www.thompsonfuneralhome.net.