John Randall "Randy" Conatser
Friday, December 3, 2010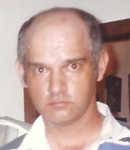 Mr. John Randall "Randy" Conatser, 50, of Trumann died Tuesday, Nov. 23, 2010, in Trumann, Ark.
He was born in Russellville, Ark., and had lived most of his lifetime in Trumann. Mr. Conatser was a former pump mechanic for Trumann Water and Sewer, loved music and was a member of the First Baptist Church in Trumann.
Mr. Conatser was preceded in death by his father, James Russell Conatser.
Survivors include his mother, JoAnn Conatser of Trumann; two brothers, Brian Keith Conatser of Russellville, Ark., and Steve Allen Conatser of Trumann, and three sisters, Cynthia Gail Barber of Radcliff, Ky., DeAnna Marie Harrison of McGuire, N.J., and Jamie Ruth Neal of Topeka, Kan.
Funeral services were at 10 a.m. Saturday, Nov. 27, in the chapel of Thompson Funeral Home in Trumann with Dr. Tad Rogers officiating. Burial followed in Milligan Campground Cemetery near Strawberry, Ark.
Visitation was from 5 to 7 pm. Friday, Nov. 26, at Thompson Funeral Home.
An online register can be signed at www.thompsonfuneralhome.net.