New parks website to be an asset
Thursday, January 27, 2011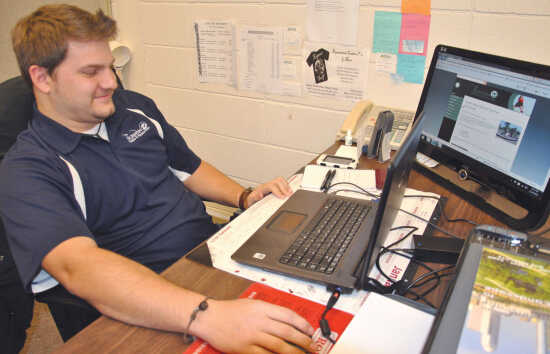 The Trumann Parks and Recreation Department has a new website that will become an important asset to the community.
According to parks director Brandon Shrader, the site may be found by going to trumannparks.org.
The home page has contact information for phone and fax, as well as some basic information about all that Trumann's parks department has to offer.
From the menu on the left hand side, the visitor may go to the Parks and Facilities page. All of the city's parks and all of their features are located on this page. Shrader said he hopes to eventually place a map to the parks on this page as well.
The next tab is the Tournaments page. This has a listing of all of the tournaments that will be in Trumann for adult and youth sports. So far, there are tournaments in February through late summer listed on the page.
The Leagues page has all of the city's youth and adult leagues for softball, flag football and youth soccer. Shrader is very excited about the game status page. If there is inclement weather on the day of a game, players and parents can go to the site and see if the game has been canceled and when it has been rescheduled.
"We're going to be able to communicate better with the community about our events," Shrader said. "I am real excited about this aspect."
There is an annual Events tab that contains information about the Haunted Sector, Wild Duck Festival and the festival's Horseshoe Tournament. This page currently has basic information about the events and will have more detailed information closer to the time of the event.
There is an About Us section which contains the department's mission as well as a list of the community members on the parks and recreation commission. It lists the city council members on the department subcommittee. It lists meeting times and location.
There also is a contact information page to get in touch with Shrader.
Shrader was able to develop the website by himself using Microsoft Office Live tools.
"We had a smaller website but we did not have a lot of content," he said. "We are able to have more content through this site."
Shrader may be contacted at shraderb.trumannparks@gmail.com or at 870-483-5355.