Carol English Cattaneo
Thursday, January 27, 2011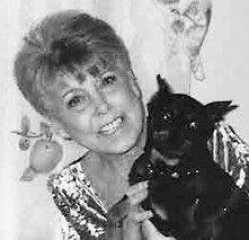 MUNFORD, TN - Mrs. Carol English Cattaneo, 56, of Munford, Tenn., died Thursday, Jan. 20, 2011, at the family residence.
She was born in St. Louis, Mo., and lived in Munford for the past four years and was formerly of Arziona and Trumann. She was a housewife and of the Christian faith. Mrs. Cattaneo was prededed in death by her parents, Fred B. and Frances Jewell White English.
Survivors include one son, Michael Moody and his wife Aimee of Munford, Tenn.; three sisters, Carla Dye of Munford, Tenn., Diane Matney of Trumann and Sherry Davis of Ecru, Miss.; one brother, Freddy English of Tupelo, Miss., and seven grandchildren, Taylor Moody, Matthew Moody, Jacob Worthy, Matthew Worthy, Chloe Moody, Hailey Moody and Sophie Elizabeth Moody.
Funeral services were at 1:30 p.m. Tuesday, Jan. 25, 2011, in the chapel of Thompson Funeral Home with Gary Matney Jr. officiating. Burial followed in Nettleton Cemetery in Jonesboro, Ark.
Family and friends served as active pallbearers.
Visitation was Tuesday from 12 noon until 1:30 p.m. at the Thompson Funeral Home in Trumann.
An online register book can be signed at www.thompsonfuneralhome.net.