New superintendent Hired at Trumann
Friday, April 29, 2011
Trumann School District will have a new superintendent in July. Myra Graham, currently superintendent for East End School District, was unanimously approved during a special meeting of the Trumann School Board Thursday night.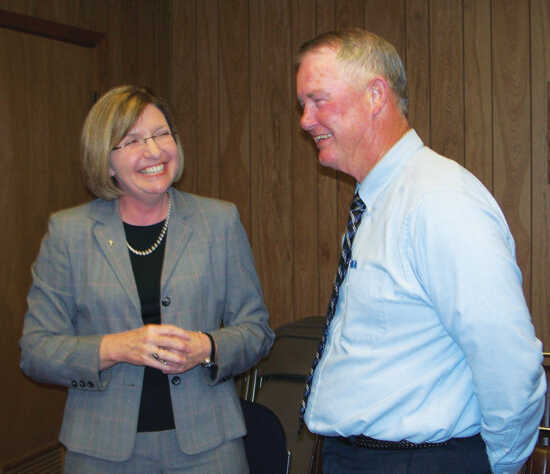 Graham has been superintendent at East End in Bigelow, Ark., for four years. Before that she worked for the Westside School District in Jonesboro for 23 years. She said she became the middle school principal after the Westside shooting and eventually rose to assistant superintendent.
Graham graduated from Arkansas State University with a specialist degree in educational leadership and curriculum.
She has a son who is a teacher at Harrisburg Middle School and a daughter who practices optometry in Pocahontas.
"Northeast Arkansas is kind of home for me," Graham said.
Graham will begin as superintendent on July 1. She said she planned to meet with the staff on Friday to get acquainted and make for a smooth transition. "I look forward to meeting the community," Graham said. "I'm really excited to be in Poinsett County. I'm ready to meet some kids."
She also said that she plans to "begin a positive culture that will provide a rich educational experience so that each student can reach their full potential. Right away, I want to develop relationships inside and outside of the school. I'm very excited. I can't wait to get started. I love kids."