Trial date is set for CNA charged with manslaughter
Thursday, July 28, 2011
Tiffany Hendrix, a 23-year-old certified nursing assistant (CNA) charged with manslaughter in the death of 65-year-old Danny Moore, has a court date set for Oct. 10 with a plea and motions date of Sept. 23, according to the Poinsett County prosecutor's office.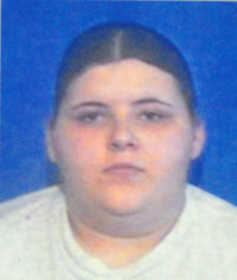 Detective Jeremy Bond with the Marked Tree Police Department said Hendrix, who works at Three Rivers Nursing and Rehabilitation in Marked Tree, was arrested June 16 and charged with manslaughter after Moore was found unresponsive at a local cemetery on June 4. Moore was taken to St. Bernards Medical Center in Jonesboro and later transferred to the burn unit at The Med in Memphis after second degree burns were allegedly found on his lower extremities.
Bond said Moore died approximately 12 hours later as a result of the burns.
His body then was sent to the Arkansas State Crime Lab for an autopsy, where the Arkansas Medical Examiner determined the injuries were scalding burns caused by contact with a hot liquid.
During the course of an investigation conducted by Detective Bond, assisted by Larry Dunnington with the Attorney General's Office, it was determined that Hendrix had allegedly given Moore a whirlpool bath approximately three hours before his discovery at the cemetery.