Wild Duck Festival activities announced
Friday, September 9, 2011
The 2011 Trumann Wild Duck Festival will take place Friday and Saturday, Sept. 23 and 24.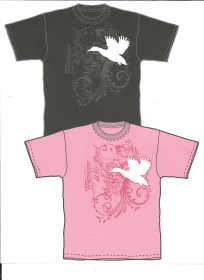 Events will begin on Friday, starting at 3 p.m. and lasting until that night around 10. On Saturday, the festival will pick up at 9 a.m. and end around 10:30 or 11 that night.
Activities this year include a car and motorcycle show, a horseshoe tournament, a barbecue cooking contest and a parade Saturday morning. There also will be Trumann Wild Duck Festival T-shirts available for purchase at both city hall and at the festival. Regular sizes of the shirt can be purchased for $10 and sizes extra-large and double extra-large will be on sale for $12.
The Miss Mallard Beauty Pageant will take place Saturday, Sept. 10, at the Trumann Intermediate School Auditorium at 5:30 p.m. Entries will be accepted at the door, but it is preferred that they be turned in before the day of the event. Each participant is to pick up their number and leave their photograph at the scheduled registration time on pageant day.
Registration will be held one hour before the pageant begins. There is a $30 entry fee to participate and a door admission of $3 for adults and $2 for students.
Awards include overall, photogenic, dress, stage personality, smile and eyes. There are nine age divisions for girls and two for boys. For more information call Amanda Atkins at 870-483-5424. Pageant forms can be picked at Trumann City Hall.
Entry forms for the car and motorcycle show can also be picked up at city hall. The car show will take place on Saturday at the Trumann Sports Complex. Registration begins at 9 a.m. and the fee is $20. If those who are entering the car show would like to also be in the parade, they may meet at the old Price Chopper building on Hwy. 463 at 9 a.m.
Plaques will be awarded for best paint, most club entries, oldest vehicle, mayor's choice and farthest driven. First, second and third place trophies will be awarded to the following classes: classic cars, street rods, mopars and muscle cars, trucks present day and motorcycles. All participants will receive a plaque with a photo of their car.
This event is sponsored by the Trumann Walmart Supercenter and all of the proceeds go to Children's Miracle Network. For more information on the car show, call Dana or Brandy at 870-483-6491.
The Chamber of Commerce is sponsoring the barbecue contest for this year. The categories include chicken, ribs, Boston butts and cook's choice, which is any meat, fish or foul, excluding pork.
The grand prize for the barbecue contest is $1,000 and each division will have its own prize. The rules will follow the Kansas City barbecue regulations and the Chamber will furnish the meat in the chicken, ribs and Boston butt categories. The contestant will have to furnish any meat in the cook's choice category. All of the meat will be cooked on site starting at 8 p.m. Friday. Judging will begin at 9 a.m. Saturday.
The entry fee is $100 per team and the fee and application must be turned in by Thursday, Sept. 22. Applications can be picked up at the Chamber office or Unico Bank.
The full schedule of the Wild Duck Festival will be available in next week's paper. For more information on any of the events, call Trumann City Hall at 870-483-5355.