City youth director speaks at MT Rotary
Monday, January 16, 2012
Youth Outreach Ministries in Marked Tree held an open house and dedication last week to celebrate opening officially to serve the city's young people.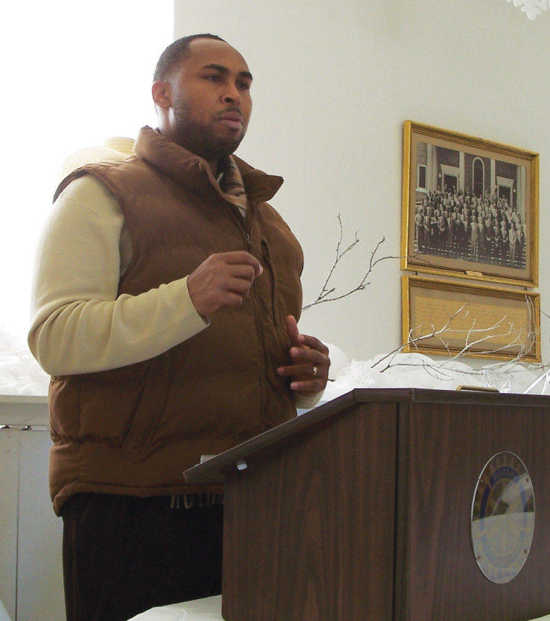 Before the open house, Renell Woods spoke at the Marked Tree Rotary Club meeting about City Youth Ministries in Jonesboro, the program which served as a mdoel for Youth Outreach.
Woods is executive director for City Youth Ministries, which is a faith-based organization that offers spiritual, recreational and educational programs for kids after school. Woods said they served an average of 80 to 90 elementary kids, 30 to 40 high school kids and around 250 to 300 kids in the summer.
City Youth is going into its 14th year, and Woods has been with the organization for eight years.
Woods also congratulated Bill Craft and other volunteers for getting Youth Outreach Ministries off the ground and running.
"I have to take my hat off to Bill Craft and all the people you've brought together," Woods said. "It has to be volunteer driven. The cohesiveness is the glue, and you guys have made it happen.
"It's amazing to see the heart and passion in this youth movement. When you're able to come together, put aside your differences, and support kids, that's the miracle. This is the opportunity that allows for a child to come back 20 years down the road and do so much good. It's not easy. It's sacrifice. It's all about service above self," Woods said.
Craft also spoke about the progress made in readying the Youth Outreach building for operation.
"If you saw the building when we started, you'll be amazed," Craft said. "It's been amazing the help we've had. I'm real pleased."