Sheriff Mills visits Lions Club
Monday, January 16, 2012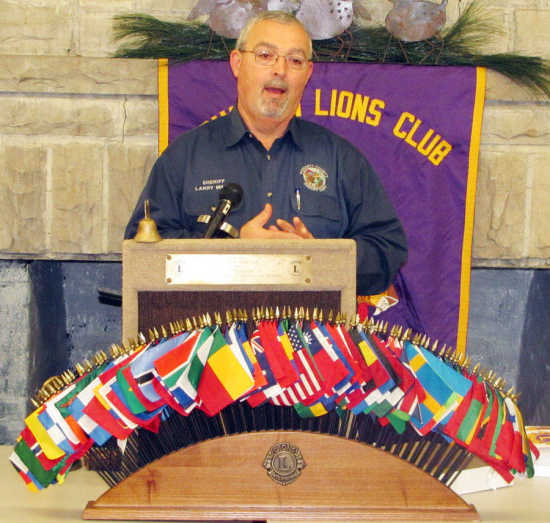 Poinsett County Sheriff Larry Mills spoke Wednesday, Jan. 4, to the Trumann Lions Club, noting the county budget is now in "good shape."
Mills, who is starting his 16th year as sheriff and his 31st year in law enforcement, said each county department has watched spending. "That is the reason for the success we have," he added.
Mills said there currently are between 50 and 60 inmates at the jail. The meth problem is getting a little better, he said, with all county agencies working to get the problem under control.
Mills did note there has been an increase in burglaries and thefts, adding the holiday season contributes to the increase.
Asked about gaming machines in the area that are paying out cash, Mills said the locations which have the gaming machines are supposed to be paying winnings with store merchandise.
During closing comments, Mills told club members he does plan to seek re-election.