Trumann tries for grant money
Monday, January 16, 2012
Alderman of the Trumann City Council passed four resolutions pertaining to a community development grant. All of the grant money acquired will go towards a pond project on Mulberry Street.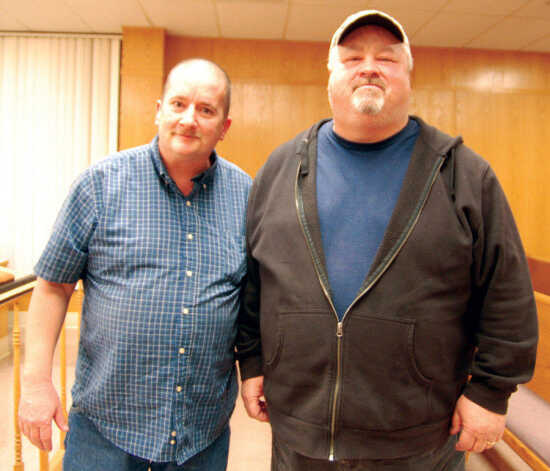 Some work has already been completed on the project said Mayor Shelia Walters, such as the entry and exit way. The pond will provide help with some of the flooding problems in the area.
The first resolution passed will allow Walters to apply for the grant. Currently the council is unsure of the exact number the grant will ask for, as some of the work has already been completed, but Walter estimates that the groundwork cost to be several hundred thousand dollars.
In addition to the first resolution, the council also passed a resolution for EAPDD to provide administrative services for the Community Development Grant. A small percentage of the grant money received to work on the pond development will go towards paying for administrative overview.
The council also approved a resolution that firmly establishes a policy prohibiting the use of excessive force by law enforcement agencies with the city against individuals engaged in non-violent civil rights demonstrations.
Walters said that the city already has laws established through the police department, but in order to apply for the grant, the council needed to provide documentation of a resolution passed by the city.
Following the same reasoning, the council also passed a resolution for residential anti-displacement and relocation assistance plan. This resolution insures that the city of Trumann will replace all occupied and vacant occupiable low and moderate income dwelling units demolished or converted to a use other than as a low or moderate income housing as a direct result of the activities assisted with funds provided under the Housing and Community Development Act of 1974.
Walter assured the council that no housing would be demolished or converted for this project, as the council already has the land set aside for the pond and the resolution is simply a formal requirement for grant application.
In other news the council:
*voted to appoint Mike Sullivan to fill councilman James Evans seat for Ward 4. Evans recently moved out of his district to a new home. Sullivan will remain as councilman until December 2012.
*approved an ordinance to amend Ordinance Number 551 -- the 2011 Municipal Budget to reflect the actual spenditures the of the year.
*approved the use of a roadblock to be held for the Make a Wish Foundation on Feb. 10.
*voted to donate the Trumann Fire Department's Stage cascade compressor to the Central Fire Department.
*agreed to accept bids for leasing the summer sports concession stands starting Feb. 7.
*agreed to accept bids for sales several pieces of property owned by the city including land and a home on 412 N. Ozark St., five lots on Short St., and properties at 520 Smith St. and 148 Melton Ave.
*agreed to accept bids to repair the roof at the Trumann mayor's office
*tabled an ordinance for a possible one-cent sales tax increase