Indians downed by EPC
Thursday, January 19, 2012
EPC used a strong final period to down the visiting Indians of Marked Tree this past Friday night in a 2A-3 conference match up. The Warriors (14-1, 9-0) outscored the Indians 20-12 in the fourth period on their way to a 60-47 win.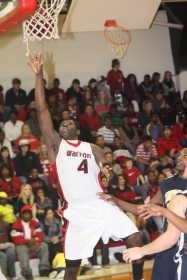 Darius Ivy got the Indians within three to start the third period as he scored five straight points to cut the lead to 26-23. EPC answered with six straight points, four of those by Jammar Sturdivant, to push the lead to 32-23 with 5:53 left in the third. Marked Tree fought hard and cut the lead to five at the end of the period, 40-35.
Sturdivant led EPC in scoring with 22 points. Wendell Pritchett and Jori Ford added 11 and 10 points respectively.
Marked Tree was led in scoring by Darius Ivy with 16 points as Allen Buchanan added 13.
EPC won the junior game 57-50 as Malik Monk scored 30 for the Warriors. Terry Carter led Marked Tree with 18 and Cameron Mitchell added 12.
"We didn't have much effort tonight, didn't do the simple things that needed to be done. We will work on that next week," EPC coach Josh Hill said.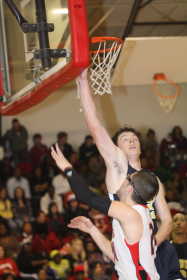 "Our intensity on defense was not there. We didn't stick to our game plan," Marked Tree coach Barbara Wilburn said.