Trumann teams fall at district
Thursday, February 23, 2012
Trumann's senior high basketball teams entered 4A-3 district play last Wednesday night at Westside facing the same situation; a win extends their seasons. That was not the case for either team as Valley View downed the Wildcats 70-63 and Brookland ousted the Lady Wildcats 47-31.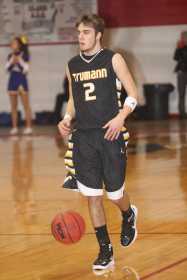 The first half of the boys' game was a close battle with Trumann holding a two-point lead at the end of the first and second periods. The third period started out much the same before Valley View went on a 12-2 run to go up 44-33 half way through the period. Valley View pushed that lead to 13 by the end of the quarter. Trumann got no closer than five in the final period of the game.
Matt Holt led four players in double figures for Trumann with 18 points. Lee Conatser added 12, Dylan Dulaney had 11 and Malcolm Washington finished with 10 points. Washington added 12 rebounds on the night and Nate Maxwell grabbed 10 for the Wildcats.
"We made some bad decisions offensively and the third quarter hurt us bad," Trumann coach Skip Dulaney said after the game.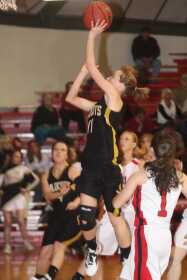 The Lady Wildcats found themselves down early against Brookland and never could fight their way back. Trumann was down seven after one period of play and were down 16 at the break.
Jazmye Nixon led Trumann in scoring with 19 points.