Lady Wildcats fall to Valley View
Thursday, March 8, 2012
Trumann's Lady Wildcats softball team opened conference play this past Tuesday by hosting the Lady Blazers from Valley View in a 4A-3 match up.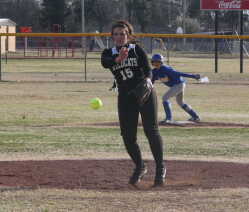 Valley View jumped out early 2-0 and Trumann never could catch up. Trumann (2-1, 0-1) got to within 4-2 before Valley View went on to post the 10-6 win.
Macy Hicks and Hannah Walters each had two hits for the Lady Wildcats.
Walters took the pitching loss for Trumann.