Trumann erupts against Raiders
Thursday, April 26, 2012
It was senior day for two Trumann Wildcats and their teammates gave them a game they would remember. Michael Criss and Dylan Dulaney were recognized in pre-game festivities.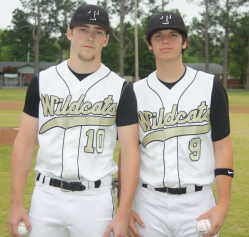 Josh Evans gave Trumann 4-0 lead in the bottom of the first as he blasted a grand slam home run to center field. Cameron Jones and Dillin Vincent both had reached on errors before Criss laid down a bunt single to load the bases.
The Wildcats plated seven more runs in the bottom of the second inning. Taylor Wilson had the big hit of the inning with a two run double that scored Dulaney and Zach Vinson. Vinson and Jones each had an RBI in the inning.
Nettleton plated a run in the top of the third inning when Hunter Simpson drove in Garrett Andrews with a single to make the score 11-1. Trumann answered with six more runs in the bottom of the inning. Vinson had a RBI single and Jones plated a run when he reached via a fielder's choice.
Criss picked up the five inning win giving up the one run on four hits. He gave up no walks.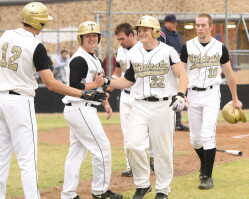 Evans had a good day at the plate for the Wildcats with two hits, two runs and four RBI. Wilson had two hits, a run and two RBIs with Vinson adding a hit, two runs and two RBIs. Jones added three runs on the day.