Jagger McCrary named scholar athlete
Thursday, May 17, 2012
The Arkansas Chapter of the National Football Foundation and College Hall of Fame, Inc. recently honored outstanding scholar athletes throughout the state of Arkansas at a special ceremonial banquet help at the Wyndham Riverfront Hotel in North Little Rock, Characteristics of a scholar athlete are, for the purpose of this selection, that the individual is an outstanding scholar who has played football in high school.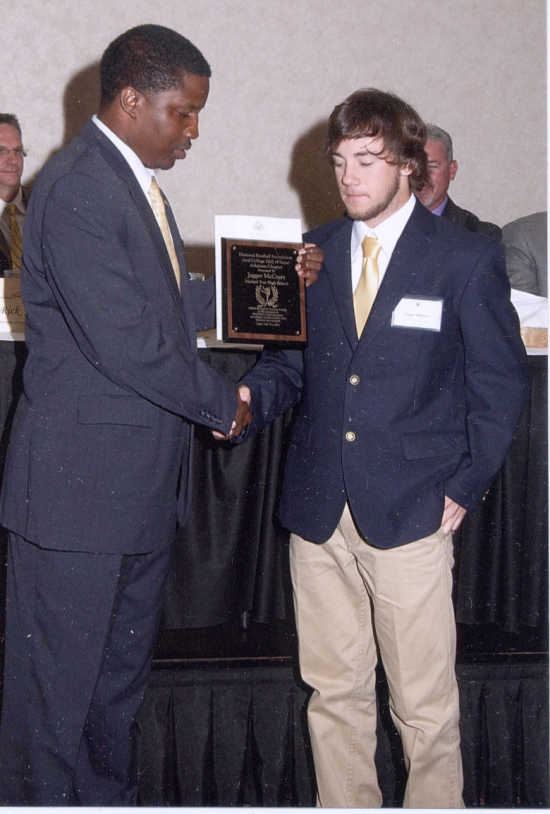 Each honoree is considered in the competition based on his scholastic ability and athletic achievements as well as his extracurricular activities in school and in the community. Coaches across the state are requested to nominate their candidates and a selection committee selects those to be honored.
Jagger McCrary of Marked Tree High School was one of 46 honorees. He exemplified all of the required characteristics for selection as an outstanding scholar athlete. The average grade point for all of the combined honorees was 3.8 on a scale of 4.0. Jagger is an outstanding student who deserves full recognition for his ability as a scholar athlete in the state of Arkansas. He, along with the other honorees, was presented a Certificate of Merit signed by Governor Mike Beebe and presented by Kevin Hunt, Assistant to the Governor, for his scholarship and athletic achievements.