Payne tells of trip to Korea
Friday, July 20, 2012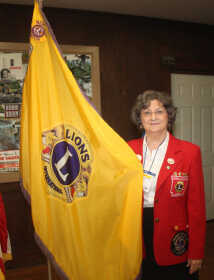 Betty Payne was the guest speaker last week at the weekly meeting of the Trumann Lions Club.
Payne, recently elected as a District Governor for the Lions Club, told all about her recent trip to Busan, Korea, where she attended the international convention.
Payne said over 50,000 were in attendance at the convention. They had classes everyday from 8 a.m to 5 p.m.
She said Korea was very clean and very economical. "They are all about saving the planet," Payne said. Recycling bins were set up in various places around the city of Busan.
She said the key to her hotel room also worked the lights in the room.
The Democrat Tribune will run a full length story of Payne's trip in an upcoming edition.