Ellis Ray Gibbs
Friday, October 26, 2012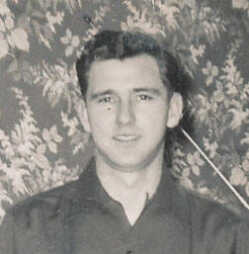 HARRISBURG - Mr. Ellis Ray Gibbs, 77, of Harrisburg departed this life Wednesday, Oct. 17, 2012 in Harrisburg at Woodbriar Nursing Home. Ellis was born Nov. 12, 1935, in Waterloo, Ala. He was the son of Emms and Ruthie Mae (Smith) Gibbs.
Ellis was preceded in death by his parents, Emms and Ruthie Gibbs; one son, Danny Gibbs; two daughters, Laura Gibbs and Gail Blansett; two brothers; one sister and one grandson, Kevin Allen Peridore.
He was retired from Mid-South Mfg. Company of Marked Tree and was of the Baptist faith.
Ellis is survived by his first wife and mother of children, Wilma "Billie" Gibbs of Harrisburg; one daughter, Glenda, and husband Tony Bonham of Jonesboro; one brother, Hollis, and wife Ellen Gibbs of West Memphis; six grandchildren, Tracy Parrish, Brittany Strange, Kara Gibbs, Alicia Gibbs, Will Bonham, and Ryder Bonham, and five great-grandchildren.
A private memorial service was held Friday, Oct. 19, at Jackson's Harrisburg Funeral Home. Arrangements were by Jackson's Funeral Home.