Survivor shares story
Monday, October 29, 2012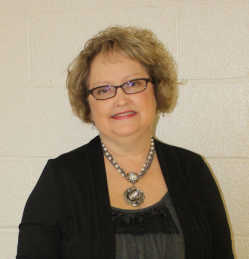 Patti McWayne of Trumann shared the story of her fight with breast cancer with an encouraging and positive attitude. McWayne has been a breast cancer survivor for 15 years.
With a history of cancer in her family, McWayne took no chances when she noticed a small lump in her breast. Although she had a mammogram six months prior to her discovery, she still felt it necessary to go to the doctor.
"It was in January, 1997, they did a mammogram. Nothing showed up until after they did the ultrasound. The doctor asked me if I had a surgeon. I was only 37 years old. I had never had a need for a surgeon," McWayne said.
That day, she went to the doctor to schedule a lumpectomy. Within two weeks, she had the surgery. McWayne endured the lumpectomy, six treatments of chemotherapy, and 36 radiation treatments.
The chemotherapy was a scary part of the process for McWayne.
"It was just this room full of all these people who were fighting for their lives, and the worst part was when there was an empty chair that used to be filled," she said.
McWayne said that she had lost many friends and family to breast cancer. Her mother battled breast cancer when she was 43, and is now a 30 year survivor. Unfortunately, her aunt passed after 28 years of struggling with the same battle.
"My 11-year-old daughter, Megan, went with me to every single one of the 36 radiation treatments," McWayne said. "She would just sit and wait. I wanted and needed to fight this for my two children."
Like many other survivors, she believes that the most important part of process is having a support group and a positive attitude. Throughout her fight, she went about her routine daily life as she always had. McWayne said she finished her treatments in August of 1997 with the help of God, family, and great doctors.
"I strongly urge women to go to their yearly check-ups and to know their body," she said. "That's the most important thing. If something seems abnormal and the doctor won't listen, find one that will."
Currently, McWayne donates to the Susan G. Komen foundation for cancer research, and encourages others to do the same. She describes the Race for the Cure event as something that everyone needs to experience.
When describing the walk, she said,"It is a celebration of life, remembrance, hope, and survival."