Trumann Superintendent Graham talks school lunch requirements at nutrition summit
Saturday, October 27, 2012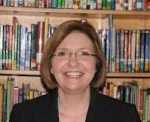 Myra Graham, superintendent of Trumann Public Schools attended a nutrition summit in Jonesboro along with Congressman Rick Crawford, fellow school administrators and parents on Oct. 17 to discuss new nutrition standards for school lunches.
Congressman Crawford and a bipartisan panel of state lawmakers heard from school administrators and parents about how the new standards are affecting their school district. State Senator Johnny Key, (R-Mountain Home), State Senator Paul Bookout, (D-Jonesboro), State Representative Andrea Lea, (R-Russellville), and Jody Dickinson, (D-Newport) joined Congressman Crawford in hearing from school administrators and parents at the summit.
The summit was in response to new federal guidelines that went into effect this year as a result of the Healthy Hunger-Free Kids Act, pushed by First Lady Michelle Obama, that Congress passed in 2010. The guidelines set maximum limits on calories allowed in school lunches at 650 for grades K-5, 700 for grades 6-8, and 850 for grades 9-12.
Graham said that those calorie restrictions assume one size fits all. "They don't take into consideration whether you're a 5-1 female or 6-4 male," she said. "The first graders can't eat apples or the harder, uncooked vegetables because it's hard on their teeth or some are losing teeth. There's no personalization or age appropriateness."
The new guidelines also require fresh fruit, red, orange and leafy green vegetables be served instead of potatoes and iceberg lettuce. Graham said the idea wasn't bad, but leafy green veggies and fresh fruit go bad faster, which increases schools' food costs. And if the students aren't eating them, then they're getting even fewer calories per day.
"We can serve them, but then they're in the trash can," Graham said. "Some kids are just eating the chicken nuggets and throwing the rest away. We're also required to serve wheat rolls, which we're fine with, but they have to be one ounce each. That's tiny. It's laughable to the kids."
Graham was also concerned about how the new lunches would affect students from low-income families. "We 73.4 percent poverty in our district," she said. "Our concern is that this may be the only good meal they get. We want to fill them up."
Graham said one of the main problems is the added cost to the district. Schools can register for Six Cent Certification, which gives the schools an extra six cents per meal to help with costs. But Graham said that with the paperwork and extra workload involved almost required hiring another to get the extra six cents.
Graham was joined at the summit by Nettleton Superintendent James Dunivan, Sloan-Hendrix Superintendent Mitch Walton, Greene County Tech Superintendent Jerry Noble, Piggott Superintendent Charlie Powell, South Mississippi Superintendent Gary Masters, Southside Superintendent Roger Rich, Mountain Home parent Angela Justman, Cabot School Board Member Ricky Hill, Stuttgart Superintendent Melvin Bryant and Westside Superintendent Bryan Duffie.
"In the last few weeks I have spoken with a school administrators, teachers, coaches and parents who are concerned about new standards," said Congressman Rick Crawford. "We all want our kids to be healthy but sometimes when new rules are made there are unintended consequences. Our nutrition summit gave me a chance to hear directly from school administrators and parents."
Congressman Crawford will now deliver comments from school administrators and parents to the Secretary of Agriculture, Secretary of Education and President Obama so they know how the nutrition standards are affecting Arkansas students.