William David Gossett
Thursday, November 1, 2012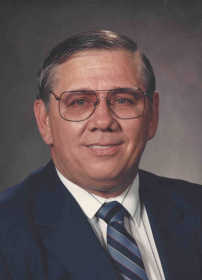 TRUMANN-Mr. William David Gossett, 66, of Trumann died Friday, Oct. 26, 2012, at Flo & Phil Jones Hospice House in Jonesboro, Ark. He was born in Jonesboro and lived most of his lifetime in Trumann. He was a retired car salesman, mayor for the City of Trumann from 1991-1994, veteran of the U.S. Army serving three tours of duty in Vietnam and a member of the First Baptist Church. He was preceded in death by his parents, Ray W. Sr. and Gladys Stutts Gossett.
Survivors include his wife, Linda Susan "Susie" Gossett of the home; one daughter, Dayna Gossett of Trumann; one son, Michael Gossett of Tampa, Fla.; one brother, Ray W. "Sonny" Gossett, Jr. of Jonesboro; and three grandchildren, Samuel Gossett, Evan Shrout and Gabriel Gossett.
Funeral services were Sunday at 2:30 p.m. in the chapel of Thompson Funeral Home with Dr. Tad Rogers officiating. Private burial was in the Arkansas State Veterans Cemetery in Birdeye, Ark.
Visitation was Sunday from 1:30-2:30 p.m. at Thompson Funeral Home.
Memorials may be made to the Flo & Phil Jones Hospice House, 1148 E. Matthews in Jonesboro, Ark. 72401 and First Baptist Church, P.O. Box 575, Trumann, Ark. 72472.
Online guest book can be signed at www.thompsonfuneralhome.net