Wade Winfield McClung
Thursday, November 1, 2012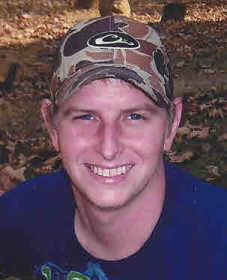 CABOT-Mr. Wade Winfield McClung, 33, of Cabot died Monday, Oct. 15, 2012, at his residence. He was born in West Memphis, Ark., and he had lived most of his lifetime in Trumann before moving to Cabot 12 years ago. Wade was an autocad designer for Perkins Fire Pro in Jacksonville, Ark. He was a very adventurous outdoorsman who loved to hunt, fish, and race four wheelers and mud trucks. He had a great love for animals, especially his two dogs, Smoke and Rambo.
He was preceded in death by his grandparents, Jimmie and Mary Frank Campbell, and Ray A. McClung, Sr.
He is survived by his parents Randy and Barbara McClung of Trumann; one brother, James McClung (Carin) of Trumann; one sister, Ami Henderson (Brent) of Trumann; grandmother, Elizabeth McClung of Trumann; one niece, Leah McClung; four nephews, Rives, Garner, Fischer Henderson, and Campbell McClung, and numerous aunts, uncles and cousins.
Memorial service was 7 p.m. Thursday in the chapel of Thompson Funeral Home in Trumann, with Rev. Jeff Weaver officiating.
Visitation was frp, 5-7 p.m. Thursday at Thompson Funeral Home.
In lieu of flowers a donation may be sent to St. Francis Lake Association P.O. Box 172, Trumann, Ark.
An online guest book can be signed at www.thompsonfuneralhome.net.