Billy James Stevens
Thursday, November 1, 2012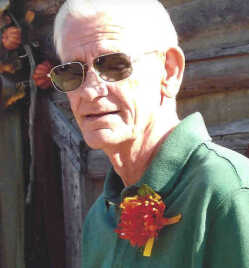 TRUMANN-Mr. Billy James Stevens, 70, of Trumann died Sunday, Oct. 21, 2012 at St. Bernards Medical Center in Jonesboro, Ark. He was born in Jonesboro, and had lived in Gassville before moving to Trumann four months ago. Mr. Stevens was a floor installer and a member of the Community Bible Church in Gassville, Ark.
He was preceded in death by his parents, Lafaite Johnny and Imogene Eaves Stevens.
He is survived by three sons, James Darrick Stevens, of Gassville, Ark., Jeffery Scott Stevens (Hollie) and Jamie Lynn Stevens, both of Trumann; two brothers, Russell Stevens (Susan) of Brewton, Ala., and Scotty Stevens of West Memphis; one sister, Sharon Ann Nichols (Jimmy) of Jonesboro; five grandchildren, Jesse Stevens, Amanda Stevens, Justin Stevens, Devin Stevens, and Landyn Stevens.
Funeral services were 10 a.m. Wednesday in the chapel of Thompson Funeral Home with Rev. Gary Henderson officiating. Burial followed in the Pine Hill Cemetery in Jonesboro, Ark.
Pallbearers were Jesse Stevens, Justin Stevens, Devin Stevens, Nicholas Stevens, Jason Stevens, Gary Stevens, and Jimmy Stevens.
Visitation was from 5-7 p.m. Tuesday at Thompson Funeral Home.
Online guest book can be signed at www.thompsonfuneralhome.net