Arnoult enters plea of not guilty
Friday, November 2, 2012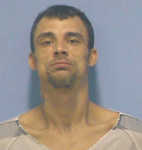 A man accused of killing two Trumann residents in September appeared in court Monday and pleaded not guilty.
John Anthony Arnoult, 28, of 1610 Arrowhead Pond Road, Lot 21, Jonesboro, was charged Friday, Oct. 26, with two counts of capital murder in the deaths of Constance Cole, 56, and John Poff, 57, both of Trumann. Arnoult also faces one charge of aggravated residential burglary.
Arnoult appeared in Poinsett County Circuit Court Oct. 29 with his attorneys, Joe Perry and Danny Glover, and entered a plea of not guilty. A court date has been set for Dec. 7 for motions, and a tentative trial date is set for the week of Dec. 17.
Arnoult was arrested on Sept. 9 after investigation by the Trumann Police Department and Arkansas State Police into the deaths of Cole and Poff, who were found in Poff's home on Viva Drive by a maintenance worker who performed a welfare check after neighbors reported hearing gunshots at 6:15 a.m. that morning and seeing a red truck drive away.
According to Arkansas State Police, Cole and Poff suffered from blunt force trauma wounds and gunshot wounds from a 40 caliber handgun. Police were led to Arnoult after interviewing witnesses and Arnoult's family members, who told police they owned a red Nissan pickup truck and a .40 caliber handgun that was missing.
District Prosecuting Attorney Scott Ellington's office is reviewing the case to determine whether or not to seek the death penalty.
Arnoult is being held without bond.