Rotary hands out dictionaries
Tuesday, November 20, 2012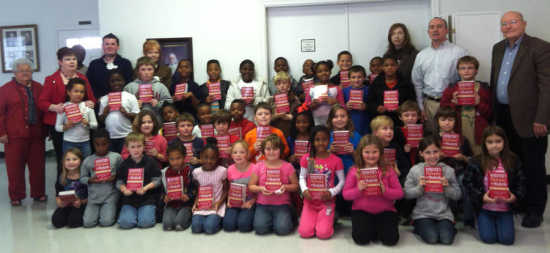 The Marked Tree Rotary Club handed out dictionaries for the 10th year on Nov. 7. The dictionaries were given to third grade students at EPC in Lepanto, Tyronza and Marked Tree locations.
This is a project that the Marked Tree Rotary club participates in each year to strengthen children's skills in referencing information for their classes and personal knowledge.
Many of the children are very excited when they find out that they are going to receive their own dictionary. Each dictionary has a label in the front of the book so that each teacher can write the name of the student and that student can always remember that teacher and the experience they had using their dictionary.
Sometimes this is the first book some of these students may receive as their own. It is amazing at the smiles and happiness in their eyes when they receive their dictionary.
The Rotary's motto is "Service Above Self."