Carlton Price Bridges
Wednesday, November 21, 2012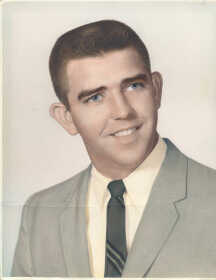 LEPANTO - Carlton Price Bridges, 70, of Lepanto departed this life Sunday at the Flo and Phil Jones Hospice House in Jonesboro. He was born Oct. 12, 1942, in Jerusalem, Ark. He was a 1961 graduate of Lepanto High School. He had many jobs: barber in Lepanto, Kirby Vacuum Cleaner salesman, insurance salesman, and clerk on the dredge "Wallace McGeorge." He was a veteran having served in the Air Force and a member of the American Legion. Carlton Price retired from Pine Bluff Sand and Gravel after 38 years of work.
Carlton Price had many hobbies. His two favorite hobbies were watching the St. Louis Cardinals and University Arkansas Razorbacks. He was a man of few words, but the words that he spoke the most were about his family; he always put his family first.
He was preceded in death by his mother, Charlene (Eddy) Vaughn.
He is survived his wife, Kitty (Gage) Bridges of Lepanto; one son, Nicholas Bridges of Fayetteville; one daughter, Amy Bridges of Lepanto; one grandson, Karson Clay; one brother, Don Vaughn of Lake Village; three sisters, Sue Marshall of Jonesboro, Judy Blocker of Lepanto, and Jan Birmingham of Lepanto, and many dear friends that he loved and loved him.
There will be a private memorial service later. Memorials may be sent to Flo & Phil Jones Hospice House, 1148 E. Matthews, Jonesboro, Ark. 72401.
Arrangements were by Jackson's Funeral Home.