Sarah Lee Floyd
Wednesday, November 21, 2012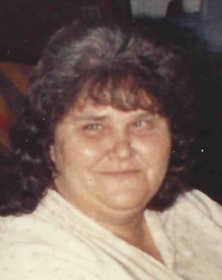 TRUMANN - Mrs. Sarah Lee Floyd, 64, of Trumann died Sunday, Nov. 18, 2012, at the family residence. She was born in Osceola, Ark., to the late William and Dolley Ann Ferguson Baney and had lived her lifetime in Trumann. Mrs. Floyd was a homemaker and a member of First Pentecostal Church of Trumann.
Mrs. Floyd was preceded in death by her husband Herman "Gene" Floyd, Sr., one daughter Lisa Floyd, three sisters, two brothers and her parents,
She is survived by two sons, Herman Floyd, Jr., and Larry Floyd, Sr. both of Trumann; two daughters, Marsha Stevens and Rachael Taylor both of Trumann; four brothers, Charles Baney of Cherry Valley, Leland Baney of Batesville, Alford Baney of Harrisburg, William Alvin Baney of Cherokee Village; four sisters, Mary Austin of Jonesboro, Pauline Roberts Piggott, Velma Floyd of Trumann, Malissa Davis of Trumann, and Mildred Wood of Michigan; 17 grandchildren and 19 great-grandchildren.
Funeral services were Nov. 21 in the chapel of Thompson Funeral Home in Trumann with Sister Shelby Shelton officiating. Burial followed in Marked Tree Cemetery in Marked Tree, Ark.
Pallbearers were Johnny Armstrong, John Armstrong, Jason Kain, Jonathan Floyd, Myles Armstrong, and Walter Earl Crump.
An online register book can be signed at www.thompsonfuneralhome.net.