James Vance
Friday, December 7, 2012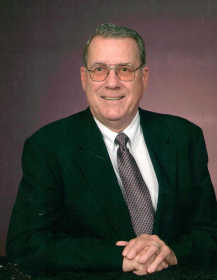 PARAGOULD - James Vance, 73, of Paragould, Ark., passed away Nov. 30, 2012, at his home. James was a 1957 graduate of Paragould High School and played football for the University of Arkansas Razorbacks. James was retired from Foremost/Turner Dairies after over 50 years of dedicated service. He was a volunteer Paragould Youth Baseball coach for several years and he was a member of Eastside Baptist Church.
James was preceded in death by his parents, Joe and Myrtle Vance, and sisters, Martha, Carolyn and Nonetta.
Survivors include his wife of 20 years, Sherry Vance of the home; daughters and sons-in-law, Misty and Bruce Drope of Paragould, David and Gina Hobbs of Paragould, Kim and Bruce Johnson of Texarkana, Texas, and Amy and Tony Lucius of Paragould. He is also survived by sisters, Gail Atkinson and Sadie Braden of El Cajon, Calif.; nine grandchildren, Brooke Barnes, Taylor Barnes, Keely Drope, Zachary Hobbs, Lindsay Johnson, Madison Johnson, MaCall Johnson, Caleb Lucius, Kirk Porter; and one great-grandchild, Jackson Pittman. James is also survived by several nieces, nephews and a host of friends.
He was a devoted husband, father, Paw Paw, worker and friend.
The family received friends Dec. 1, at Heath Funeral Home. His life was celebrated Dec. 2, at Heath Colonial Chapel with Pastor Melvin Poe officiating. Burial followed at
Greene County Memorial Gardens.
Memorials may be sent to Eastside Baptist Church, 529 E. Court Street, Paragould, AR 72450.
Persons may sign online guestbook at www.heathfuneralhome.com.