Arnoult trial continued to March
Saturday, December 15, 2012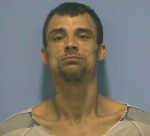 John Anthony Arnoult, 28, of Jonesboro, facing two capital murder charges, appeared in Poinsett County Circuit Court on Friday, Dec. 7.
Poinsett County Circuit Judge David Laser granted a request from Arnoult's attorneys to continue the trial to March. The trial was originally set for Dec. 17. Arnoult is due back in court for a pretrial hearing on March 4, while the trial is now set to begin on March 11.
Arnoult is charged with two counts of capital murder and one count of aggravated residential burglary in the September deaths of Constance "Connie" Cole, 56, and John Poff, 57, both of Trumann. Arnoult was arrested on Sept. 9 after investigation by the Trumann Police Police Department and Arkansas State Police. The bodies of Cole and Poff were found on Sept. 2 in Poff's home on Viva Drive by a maintenance worker who had performed a welfare check after neighbors reported hearing gunshots that morning and seeing a red truck drive away.
Second Judicial District Prosecuting Attorney Scott Ellington said he met with Cole's family after the hearing to discuss the case.
"The state provided discovery to defense counsel prior to the defendant's appearance in court," Ellington said. "I met with Ms. Cole's family following court this morning and assured them that I would be seeking complete justice for these murders."
Ellington has not determined whether or not prosecutors will seek the death penalty in this case.