Prisilla Ann Totty Horton
Friday, December 14, 2012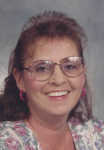 TRUMANN - Mrs. Prisilla Ann Totty Horton, 63, of Trumann died Saturday, Dec. 8, 2012, at the home of her daughter in Georgetown, Texas. She was born in Michigan City, Ind., to the late Francis Earl and Aline Bundesman Yeakey and had lived most of her lifetime in Trumann. Mrs. Totty Horton was a homemaker and worked many years at Couch's BBQ in Trumann and was a member of Calvary Baptist Church in Trumann.
Mrs. Totty Horton was preceded in death by one sister, Helen Louise Yeakey; one brother, Charles Yeakey; and her parents.
She is survived by her husband, Robert Horton of Trumann; two sons, David Dobrzynski of Georgetown, Texas, and Mark Dobrzynski of Paragould; one daughter, Angela Saterfield of Georgetown, Texas; four brothers, Donald Yeakey, J.R. Yeakey of Michigan City, Ind., Ernie Yeakey of Santa Maria, Calif., and Frankie Yeakey of Trumann; three sisters, Barbara Yeakey of Portage, Ind., Linda Coleman and Mary Miller of Trumann; and five grandchildren.
Funeral services were Dec. 13 in the chapel of Thompson Funeral Home in Trumann with Bro. Brad Robinson officiating. Burial followed in Jonesboro Memorial Park Cemetery in Jonesboro.
Pallbearers were be Frankie Yeakey, Ernie Yeakey, Robert Horton, Jeff Sebesta, Carl Sebesta, and Timothy Sebesta.
An online register book can be signed at www.thompsonfuneralhome.net.